Celtic have announced have temporarily banned 128 supporters from home and away matches, and closed the Green Brigade section of Celtic Park following the incidents which marred Friday's Scottish Premiership match against Motherwell at Fir Park.
The club is "appalled" after supporters ripped out seats and threw flares and smoke bombs onto the pitch during the Bhoys' 5-0 win. A reported £10,000 worth of damage was caused to seats in the lower section of the South Stand housing away fans - just above where a Green Brigade banner was displayed.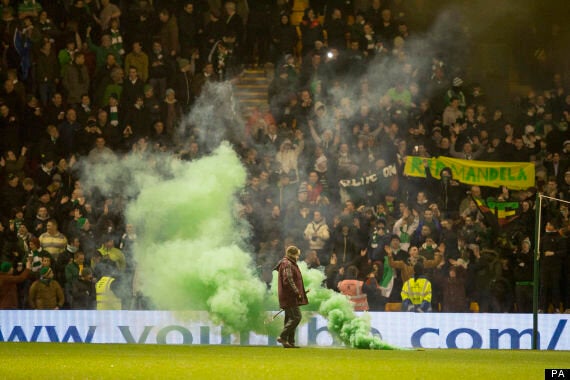 A smoke bomb was thrown onto the Fir Park turf from the Celtic section
A Celtic spokesperson said: "Events such as those on Friday night do not represent the Celtic support or the club. These events were an embarrassment to our great football club and are absolutely indefensible.
"It is clear that there is an element which has no hesitation in bringing Celtic's name into disrepute. This is something the club will not tolerate and we therefore have no other option but to take this action. We will not allow the great name of Celtic to be damaged in this way any more - our supporters deserve more than this.
"While recent events are very regrettable, we would like to thank our many thousands of fans for the wonderful, positive backing which they continue to give to Celtic. We are sure these supporters will understand the position which the club is in and we are also sure they will unite with the club as we move forward.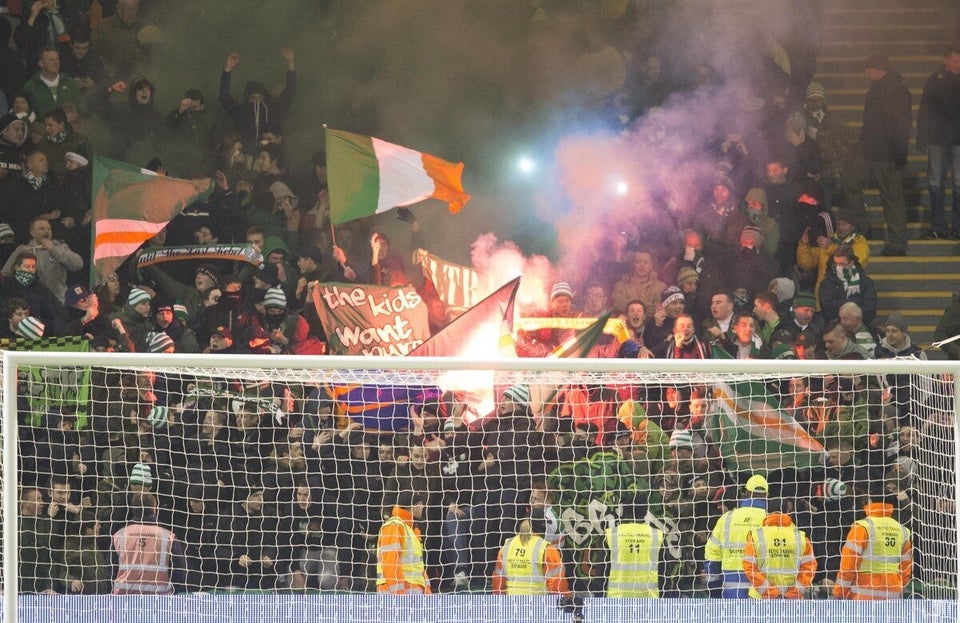 Celtic at Motherwell
The Green Brigade released a statement on Sunday insisting their members were not responsible for the damage but also admitted it should have self-policed the section at Fir Park better.
Celtic have already given the ultras group one reprieve this year after reversing a decision to shut down Section 111 following complaints about safety breaches back in August.
Popular in the Community