It may have been made by Americans and launched in Kazakhstan but Britain's biggest space project has just blasted off.
A telecommunications satellite aboard a Russian rocket will power the Global Xpress network which offers high-speed mobile and fixed broadband services around the world.
London-based company, Inmarsat, is behind the network. They plan to further three launches at an investment cost on £1 billion.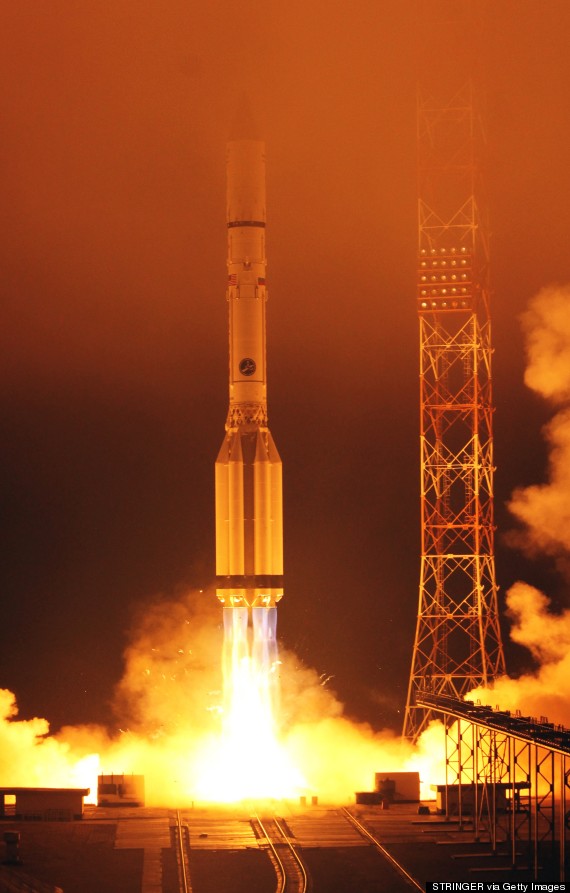 The satellite was made by Boeing
Rupert Pearce, Inmarsat's chief executive officer, said: "The successful launch of this first Inmarsat-5 satellite is a major landmark on our journey to deliver the world's first globally available, high-speed mobile broadband service.
"We are on schedule to achieve full global coverage by the end of 2014."
Normally the network is used for shipping but anyone who needs to connect to the internet away from a fixed line can use it such as remote oil stations or journalists reporting from disaster areas.
It uses the Ka-band part of the radio spectrum rather than the usual L-band allowing for much higher bandwidths of up to 50Mbps.
Ruy Pinto, Inmarsat's chief technical officer, told the BBC: "When we started thinking about this project five years ago, we'd come to the conclusion that you could not grow much further the L-band franchise - not in terms of revenue, but in terms of capacity.
"We have hit the limits of all-you-can-eat high-data-rate packages in L-band; there simply isn't enough spectrum. Ka is the natural next step to deliver the types of packages our customers want."