Disheartened by England's Ashes surrender? Then savour the first ever underground cricket match, played in Honister Slate Mine in the Lake District.
Caldbeck and Threlkeld faced each other on a 600m (2,000ft) pitch inside the mine, with pieces of slate used as bails bails on a mesh mat wicket.
It was one of the more unusual methods to raise money for Threlkeld Cricket Club's flood-damaged ground, as Caldbeck Village claimed the victory.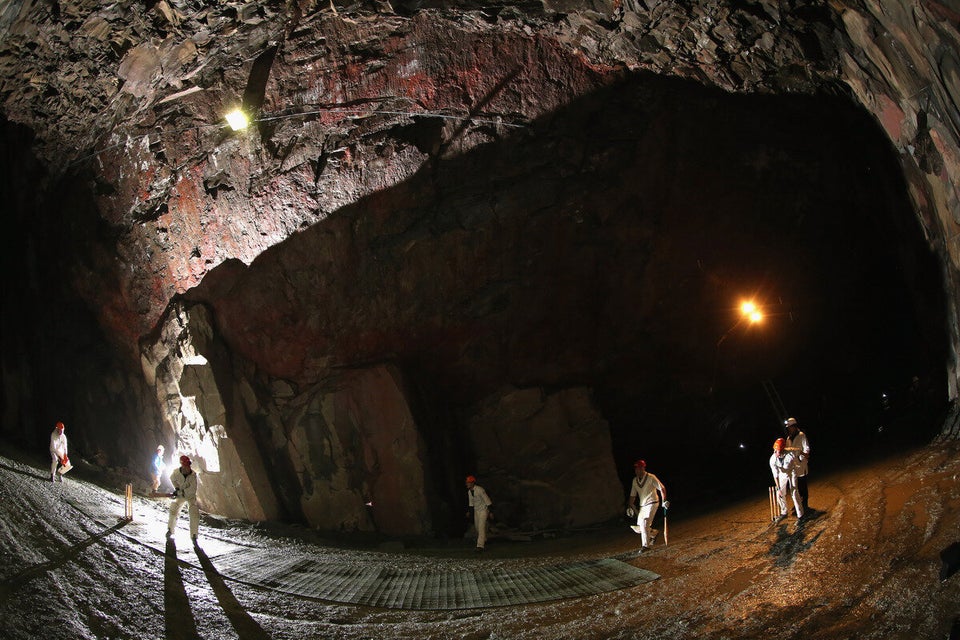 Underground cricket