As a comment on food stereotypes associated with various countries, photographer Jonathan Icher - aided by make-up artist Anastasia Parquet - shot five models dressed in the colours of their nation's flag.
In an email to HuffPost Uk Lifestyle, Jonathan said: "At first, I wanted to make a fashion shoot with food. It was a challenge; I wanted to shoot the models with food in their mouth, but I wanted it to be glamorous. And a little strange, but not disgusting. But I wanted the food to be graphic and colourful too. That's why for example, I chose eggs for the UK, and not beans...There is humour in this series - it's a kind of "extreme patriotism"."
Anyone else disturbed that the British stereotype is a fried egg?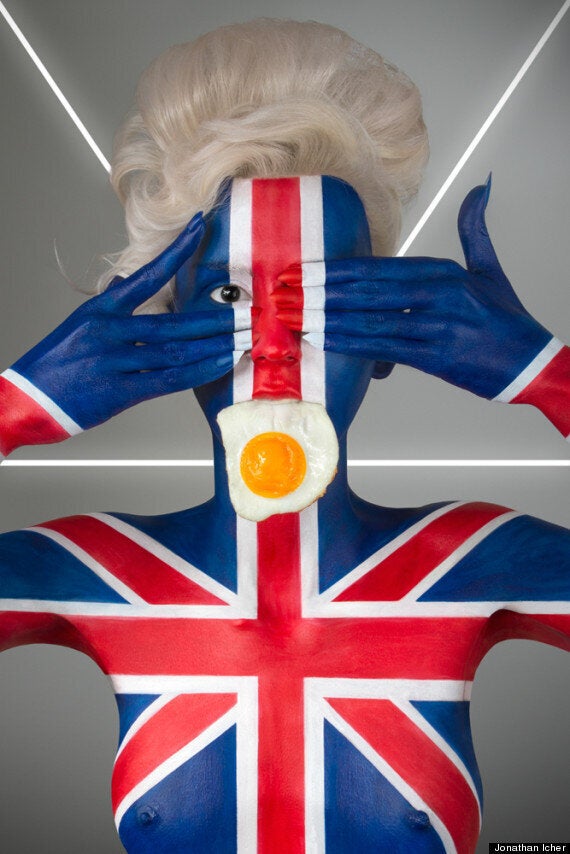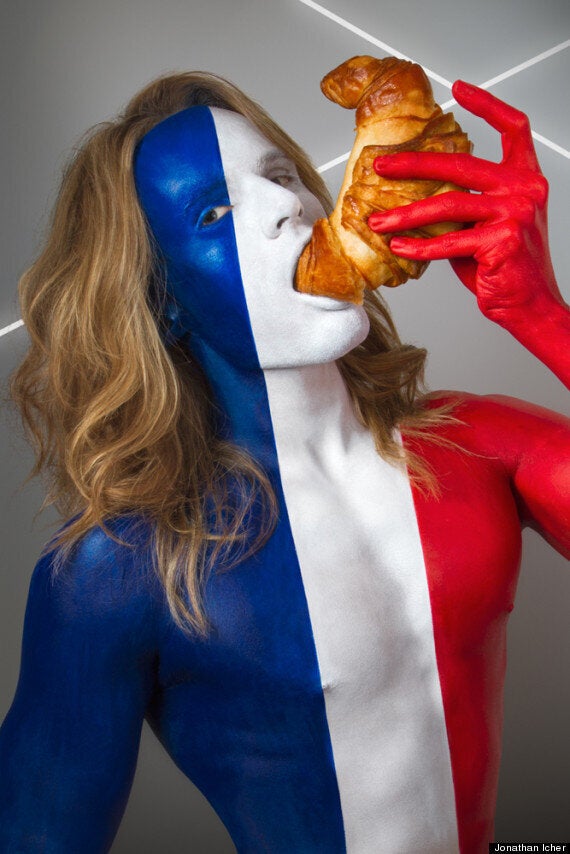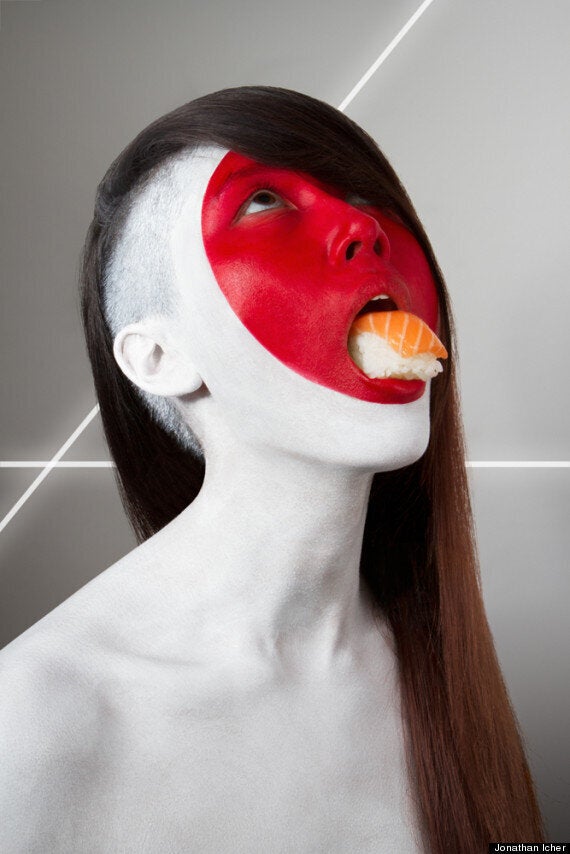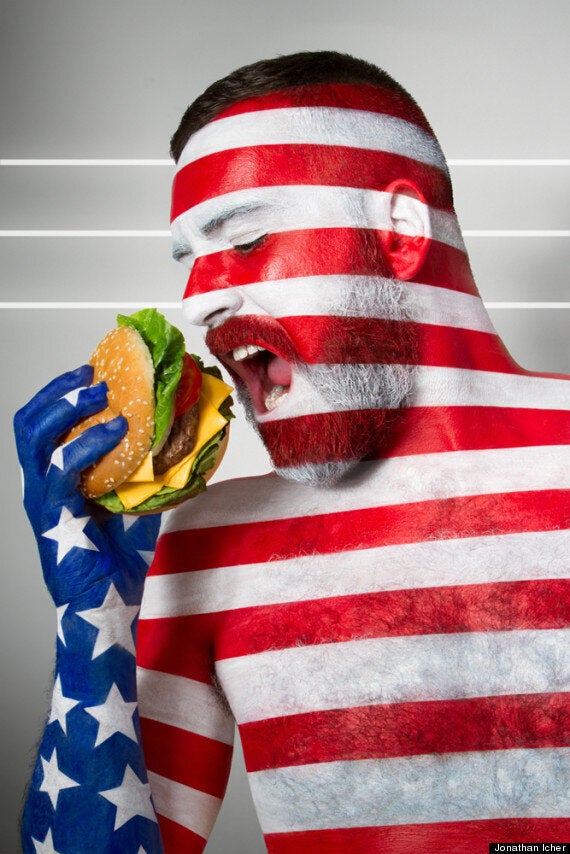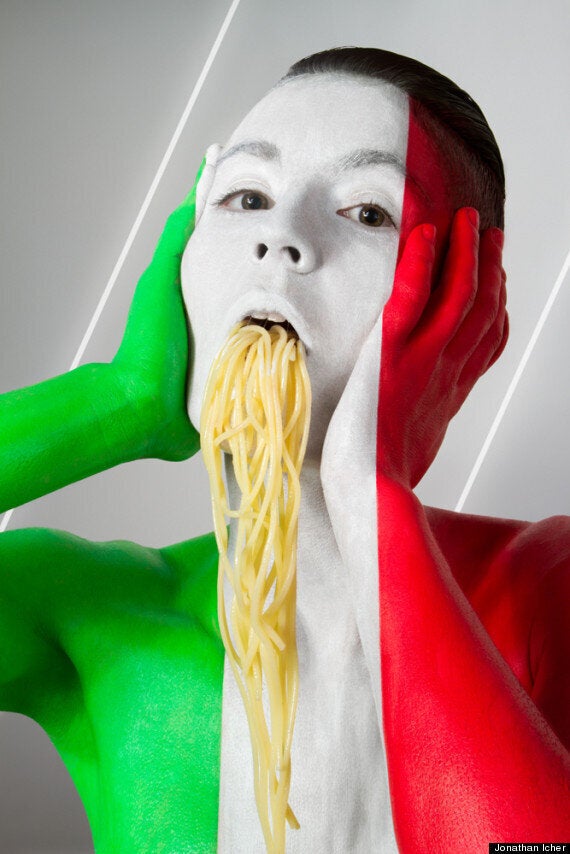 Make up: Anastasia Parquet