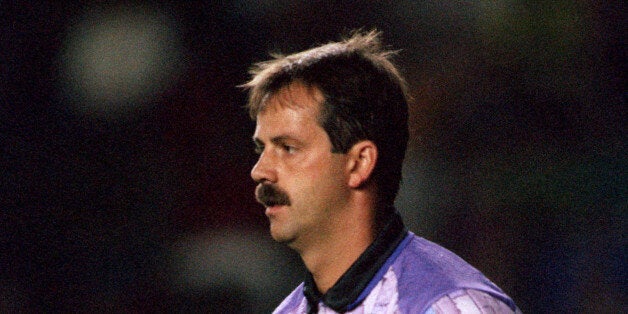 Fox, 57, is accused of subjecting former trainee, George Blackstock, to "the Glove" treatment during an initiation ceremony.
Blackstock, who started action against the club for a breach of duty, says he was left with post-traumatic stress following the act upon, the Guardian report.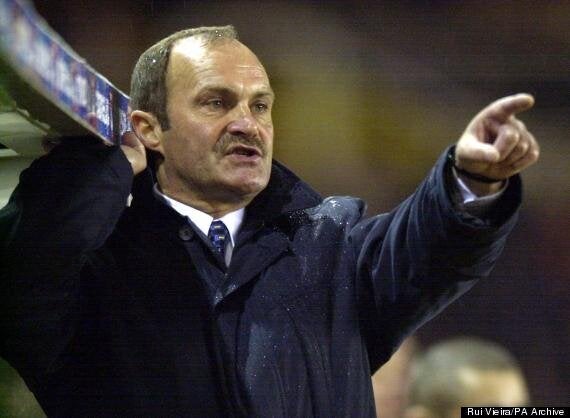 Mills, while in caretaker charge at Birmingham in 2001
Blackstock, who is suing for "distress, pain, humiliation, injury, loss and damage", says he did not report the incident at the time because he felt it would jeopardise his chances of receiving a professional contract.
As punishment for not making tea hot enough, it is also alleged he was pinned down and had a red-hot teapot placed on his backside.
A statement from Ian Gibbons, another apprentice, was read out: "I remember George had brought tea for some of the players and some complained it was not warm enough. The players held him down and the hot teapot was placed on his backside. Peter Fox went over to George and inserted his glove into his backside. I remember George being hysterical and crying. It was awful to witness."
Mr Gibbons added he "received the glove about a month after George received it".
Former England captain Mick Mills, Stoke manager at the time, is accused of turning "a blind eye". Lawyers told the court other cases are "in the wings", and both Fox and Mills deny the allegations.
In his written defence, Fox says: "It is an allegation without any substance whatsoever, made at least 25 years after the alleged events are supposed to have taken place."
Fox also described the claims as a "devastating shock" and denies assaulting "any apprentice... at Stoke City or anywhere else".
Goalkeeper Fox spent 15 years of his career at Stoke and played 477 times for the club. His son, former England youth international David, is currently on loan at Barnsley from Norwich.
The hearing will determine whether the case can proceed, due to the length of time since the alleged incidents occurred.
Popular in the Community