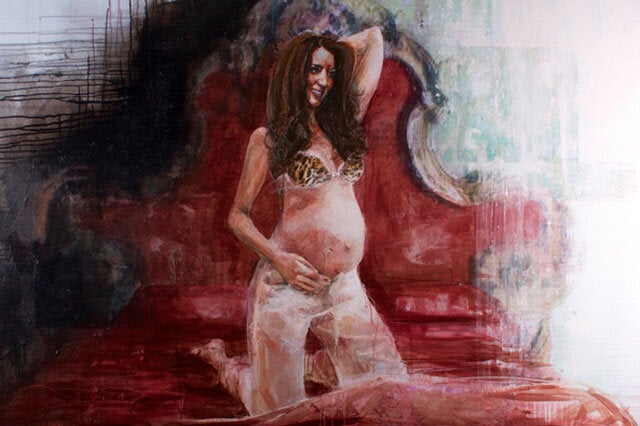 It's enough to make a Royal blush! An artist who painted a raunchy portrait of the pregnant Duchess of Cambridge is to have his works displayed in the National Portrait Gallery.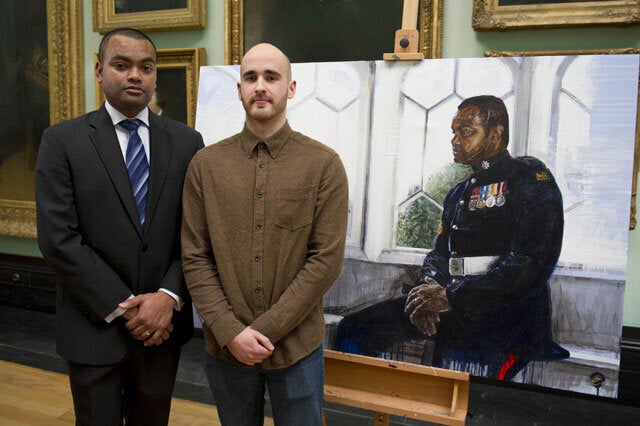 Mr Lord won with an oil painting of Iraq war veteran Lance Corporal Johnson Beharry, who won the Victoria Cross in 2005 after saving fellow soldiers from two ambushes.
But his earlier works include a less flattering portrait of a heavily pregnant Duchess of Cambridge, wearing a leopard print bra, and adopting a suggestive pose.