The Lotus Formula 1 team have shown solidarity with world champion Sebastian Vettel over the proposed double points rule, by drawing up their own list of amendments.
Vettel labelled the idea to award double points at the final race of the 2014 F1 season as "absurd", and added "drivers, fans and experts are horrified" at the proposal, which was announced on Monday.
And Lotus have sardonically suggested 18 new changes, proposing that any driver who beats Vettel will "get a double at the bar".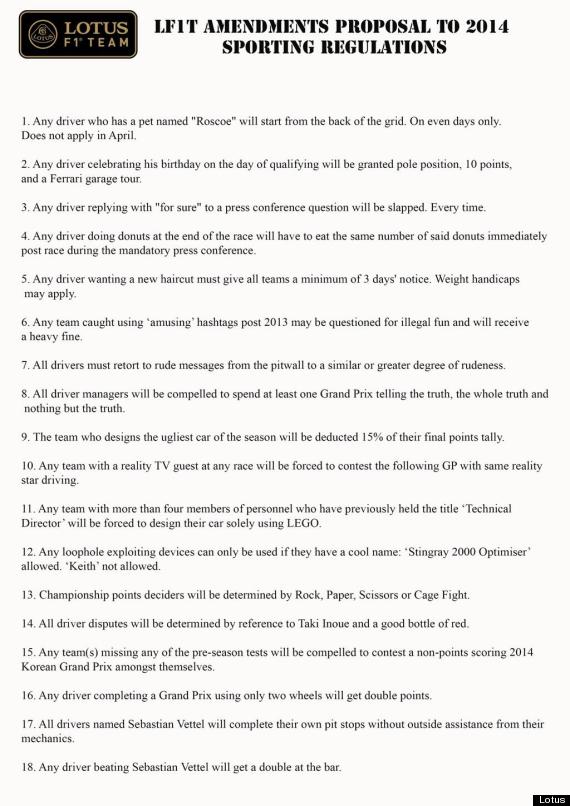 Others include "Any driver replying with 'for sure' to a press conference question will be slapped" and "All drivers named Sebastian Vettel will complete their own pit stops without assistance from their mechanics".
Red Bull driver Vettel has claimed the World Champion title for the last four years.
Looks like #SillySeason starts earlier each year... #F1 pic.twitter.com/63SQlDP5NY

— Lotus F1 Team (@Lotus_F1Team) December 11, 2013