Alastair Cook was named ICC Captain of the Year during day one of the third Ashes Test in Perth, and it is just as well this series is outside of the timeframe for England's skipper.
Thanks to a second Test century from Steven Smith, Australia wrest control from England's grasp on the first day to close at 326-6 despite, a shaky start to their innings.
Australia were flagging at 143-5 at the WACA, but Smith and Brad Haddin (55)'s century partnership has put them in control in conditions which reached a sweltering 38C.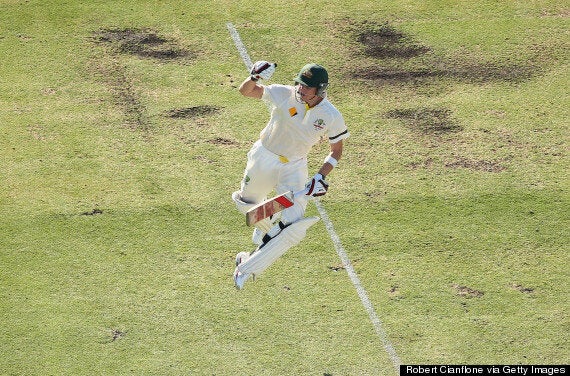 Steven Smith celebrates his second Test century against England
While England can be excused for their slow over rate on this occasion due to the conditions, it is becoming increasingly difficult to defend Cook's captaincy this series.
Defensive field formations often followed boundaries, which is like closing the stable door after the horse has bolted. Even the new cherry in the closing overs did little to quell Australia's enthusiasm, with Smith not out on 103 alongside Mitchell Johnson, pantomime villain-cum-scourge, on 39 at stumps.
Cook wasn't helped by some short deliveries, which displeased England's bowling coach, Dave Saker.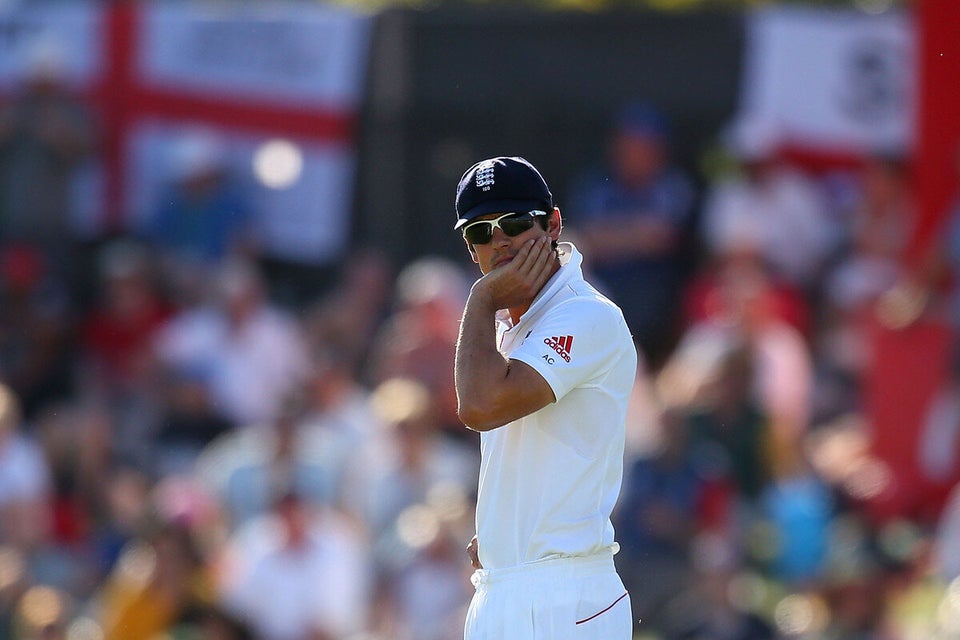 Ashes Perth Test, day 1
"We had a chance, but we weren't able to take it. We probably bowled a little bit too short," he told the BBC. "It's drilled into this group not to bowl short. We probably got a little bit excited.
Geoffrey Boycott added Graeme Swann, who took the wickets of David Warner and Michael Clarke, "isn't in the game and neither is the third seamer".
However Cook's lack of ambition was blatant. There was no silly point and no short leg when there ought to have been and the safety-first Tim Bresnan bowled more overs than anyone.