Forget One Direction and Cheryl Cole, a new calendar is celebrating Britain's real heroes - the nation's most inspiring mums.
Rather than showcasing skimpy outfits or the latest celebrity crushes, the Women of Strength 2014 calendar celebrates inspirational mums from across the UK.
These are women who have overcome illness, domestic violence and disabilities to raise their children.
The calendar has been created by single mum Dawn Cousins, 39, and all proceeds will go to Mothers 2 Mothers, an international charity helping to prevent paediatric AIDS in Africa.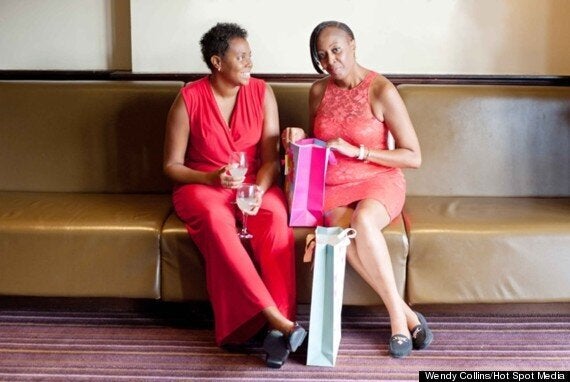 Miss March Hannah Stuart, 51 and daughter Cherelle, 27 from Harrow, London. Hannah is a breast cancer survivor and Cherelle has sickle cell anaemia
The mum of four from Harrow, London, said she was inspired to create the calendar to empower mums.
Dawn said: "Women have to be strong. They have to dig down deep inside to find that strength and support their children, often while putting their own personal problems aside.
"It's the same in Africa - mothers with HIV and AIDS still strive to give their children the best standard of living they can."
To find Britain's most inspiring mother, Dawn scoured the UK by contacting disability charities, domestic violence support groups and making contacts through word of mouth.
"These are women who didn't expect the circumstances life handed to them. Their lives changed dramatically and it would have been so easy to give up - instead they've carried on fighting," she said.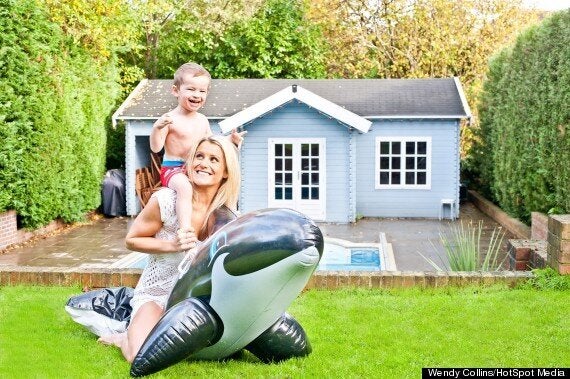 Miss July Sammie Burr, 28 and son DJ, 2. Sammie supports DJ who has severe ADHD
Dawn is featured in the calendar as Miss November. She grew up in care and was determined to never give up on her own children.
Abandoned at birth, Dawn was snatched away from her white foster parents after social services felt she would be better off with a black family.
Today, she works as a catering assistant and is a single mum to four children, twins Amber and Ryan, 14, Yasmin, 18 and Sapphia, 20.
"I was abandoned at birth and lived on hand-outs from Barnardo's. As a teenager I was in and out of children's homes and I knew I wanted to make something of my life. I want my daughters to have a positive female role model and know that I'll always be there for them."
Like Dawn, the other Women of Strength have also fought against the tragedies life has handed them.
Miss February, Cheryl Alba, 35 is raising two children, Carlo, 10 and Chanelle, 5. Carlo is autistic and Chanelle was diagnosed with leukaemia two years ago.
"My world turned upside down when they were diagnosed, but I have to be strong despite the pain I see in their eyes. My son is improving every day and Chanelle has finished her chemotherapy now," Cheryl said.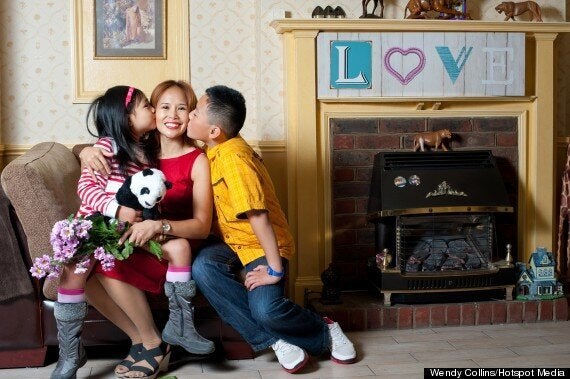 Miss February, Cheryl Alba
Miss March, Hannah Stuart, 51, also understands the pain of watching your child suffer.
Her daughter Cherelle, 27, was diagnosed with sickle cell anaemia as a baby.
Hannah said: "Cherelle has had 5 mini-strokes and they've narrowed the arteries on both sides of her brain. She has to have blood transfusions every three weeks because her brain can't survive without the blood."
Last year, Hannah was also diagnosed with breast cancer. She is now in remission and Cherelle spent months caring for her.
Also telling her story is Miss October, Jessica Campbell, 34, a woman who overcame a serious eating disorder to give birth to a healthy son, Maximus, 2.
"I was bulimic and depressed from the age of 16. I never thought I could raise a child because I was too selfish. I found gaining weight difficult during my pregnancy but this little person inside me had to come first. He was my life and he saved me from bulimia," she said.
Dawn hopes that the calendar will raise funds for mothers like Miss December, Denise, a HIV Positive single mum from Cape Town, South Africa.
After receiving medical help and counselling at a Mothers 2 Mothers clinic, Denise gave birth to a healthy baby girl in 2005.
"I was overwhelmed by the support at the clinic and the charity helped me throughout my pregnancy. I gave birth to a baby girl who was born HIV negative. I'm pregnant again and because of Mothers 2 Mothers, my new baby boy will be healthy too."
Related