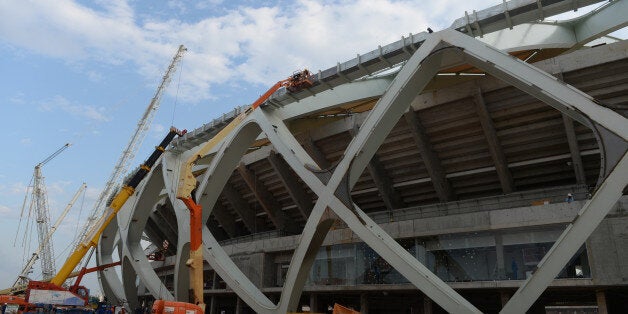 A construction worker died after falling off the roof of the Arena Amazonia, which will host one of England's opening games, Sky News reports.
Marcleudo de Melo Ferreira, 22, died in a hospital after falling nearly 35 meters (115 ft) when a cable snapped.
The Brazilian company building the Amazon stadium in Manaus said in a statement that Mr Ferreira worked for a company that had been contracted to build the arena's cover and an internal investigation of the incident would be carried out.
"We would like to send our most sincere condolences to his family, relatives, colleagues and friends."
Preparations for the World Cup have also been plagued by delays, accidents and public anger over government waste that contributed to nationwide protests last year.
Workers have already been died at three of Brazil's 12 World Cup stadiums including Manaus and Brasilia. Most recently in Sao Paulo two people died in November after a crane collapsed.
Related