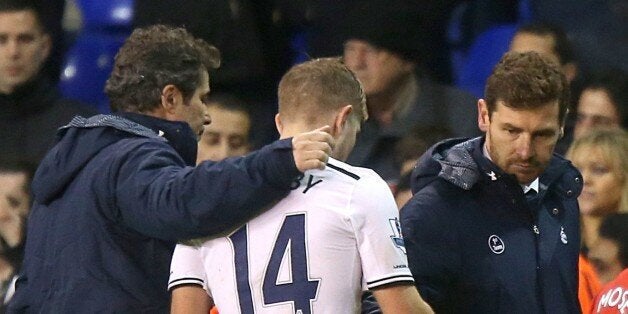 André Villas-Boas has pledged not to resign as Tottenham manager despite overseeing Spurs' heaviest-ever home league defeat to Liverpool.
The under-fire Tottenham boss did, however, admit he did not know how much longer the club would give him to turn their season around.
Villas Boas said he has never faced a worse home loss in his career than the 5-0 Barclays Premier League drubbing at the hands of Brendan Rodgers' rampant Reds.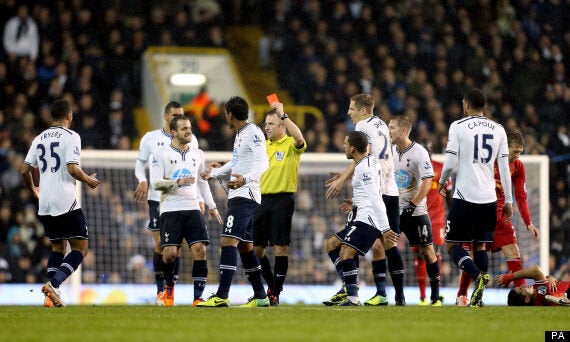 Tottenham suffered their worst home defeat in 16 years against Liverpool
Villas-Boas said he has no scheduled meeting with Tottenham chairman Daniel Levy, but claimed there is no problem with Spurs' board and refused to give up on a top-four Premier League finish.
Asked how much time he would be given at Spurs, Villas-Boas said: "That's the only thing I can't control, it's not my call so I can't say anything else.
"I have to get down to work, that's the only thing I can focus on," Villas-Boas said. "The call to make that decision is not mine, because obviously I won't resign and I'm not a quitter.
"The only thing I can do is work hard with the players to get them back on track. This is a top-four squad but in our Premier League form we are not there.
"It's not the points tally that's the problem, it's the expression of the results. It's the second expressive scoreline that we've suffered in the season, and we admit that in the Premier League things aren't going in any shape or form the way we want.
"All of us had high expectations for this season, we still have them.
"Again I repeat that we are not far off, but the distance is increasing for those Champions League spots. And because of the expressive result it makes it even more difficult for us to bounce back."
Villas-Boas' rocky ride at White Hart Lane was not helped by a tweet from Benoit Assou-Ekotto, seeming to make light of the defeat with team-mate Emanuel Adebayor, who were both at the ground for the match.
Villas-Boas offered no argument with defeat, but felt Paulinho's second-half red card allowed Liverpool to pile on the goals, and the misery.
Confirming he would try to appeal that red card, Villas-Boas labelled the decision "an extremely poor call".
Popular in the Community