In the final part of this meander across the polished floors of one of London's flagship stores, it was time to bring the festive fairies out on the trees…
No pressure, people, but every single department was expected to increase their sales figures by 20%. There are only so many places in the 500 club, that elite sect for members of staff who take more than £500k in sales, and get higher commission rates. This seems a bit unfairly stacked, as it turned out a third of them work in menswear - unsurprisingly, really, as that's a whole lot of Christmas baubles. Or 250 life-sized grizzly bears.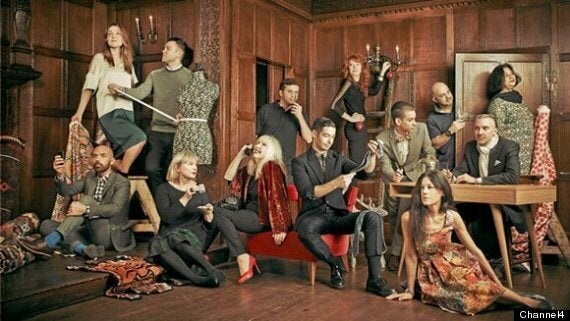 And in other unromantic-sounding facts for such medieval-looking surroundings, Liberty's top 50 customers spend an average of £40,000 yearly - such grandiosity for which they're thanked with a hamper worth £700.
Meanwhile, management Ed was busy hobnobbing with - guess who this week! - that's right, Richard E Grant over some new aroma, inspired by Grant spotted with his nose in a begonia on holiday when a fashion designer happened to chance by. Because that's what the world needs, another celebrity-endorsed fragrance.
All this while the receptionist went about collecting coats for a homeless charity, bewailing the lack of supply, and then laughing, I kid you not, when a labelled one was delivered. "Hahaha, the thought of a homeless man wearing Nicole Farhi… sorry," she guffawed.
So a happy Christmas for all, then. Even the flipping life-sized bear, bought by some idiot for "maybe not a palace, it might just be a lovely big house". Shoot me now.
Related