A young girl had the courage to leave Suárez hanging when she withdrew her hand during the pre-match ritual, as the 26-year-old got a taste of his own medicine.
Suárez, of course, refused to shake Patrice Evra's hand two months after he was suspended for racially abusing the Manchester United full-back in February 2012.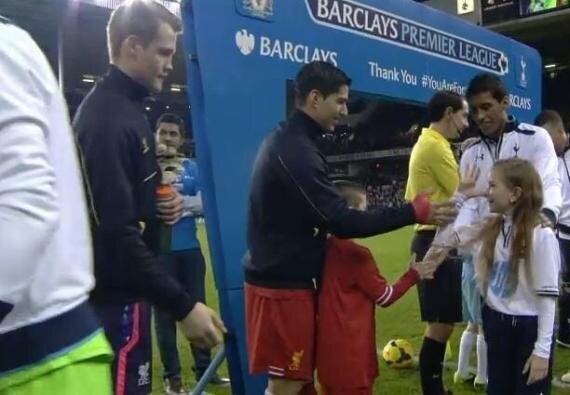 The fake shake: The Spurs mascot fools Suárez so Evra doesn't have to
The Reds striker did, however, see the funny side of the youngster's gall.
And this isn't the first time a Liverpool player has been fooled by an opponent's mascot, either.
Before the Reds' game at Chelsea in 2006, a young upstart ridiculed Steven Gerrard in the tunnel.