Usain Bolt has raced against the fastest men in the world - and Prince Harry - but how did he fare (pun intended) against a bus in Argentina?
The World's Fastest Man took on the number 59 bus in Buenos Aires over 80 metres and, of course, defeated the vehicle.
The Jamaican then told a news conference he was desperate to win a third 100m gold at the Rio Olympics in 2016.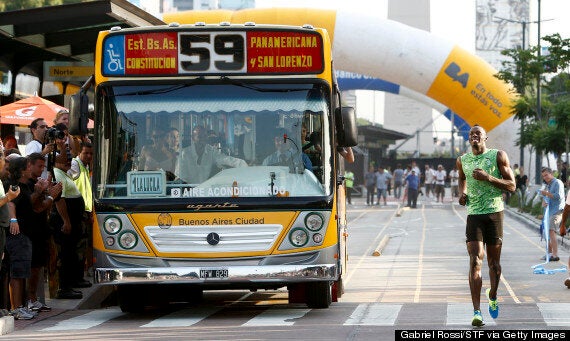 Bolt vs Bus: The ultimate duel
"One of my main goals is to go to the Rio Olympics, as I was saying, to do it again," Bolt said.
"To defend my titles and it's never been done three times so, for me, that's me trying to set the bar as high as possible. To just push the barrier."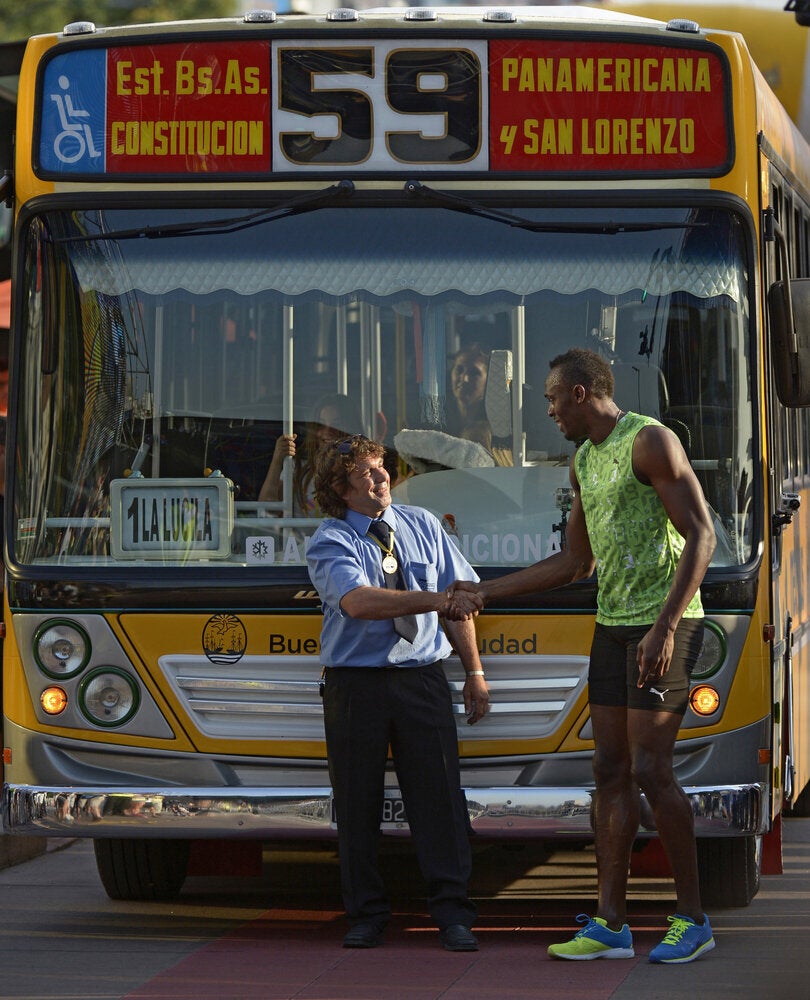 Usain Bolt racing against a bus