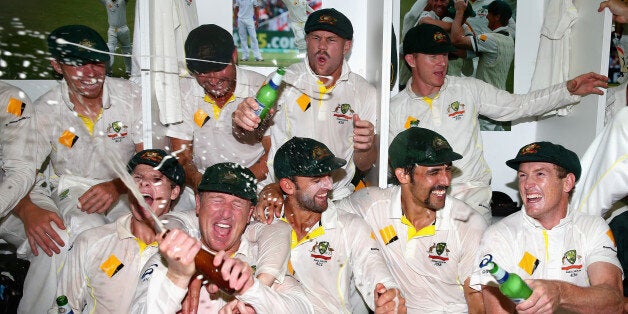 Achievements are usually followed by batterings in the Test fold for England, and the summer's 3-0 defeat of Australia proved to be no exception.
Ben Stokes' maiden Test century was the cornerstone of the tourists' belated defiance on a Perth pitch full of crazy-paving cracks, but they were still bowled out for 353 early on the final afternoon as Australia regained the urn with a 150-run win and unassailable 3-0 lead.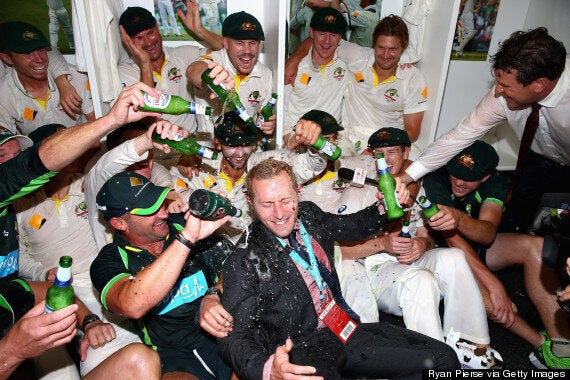 The beer flows in the Australian dressing room at the WACA
In notional pursuit of a world-record 504 to win, or in the hope of eking out England's second innings for more than five sessions in all, Stokes deserved significant credit for delaying the inevitable for so long.
His skill and determination, in only his second Test, were justly rewarded with a memorable and chanceless century.
It was also England's first of a series in which they have fallen badly short against hosts hell-bent on revenge after three successive Ashes defeats.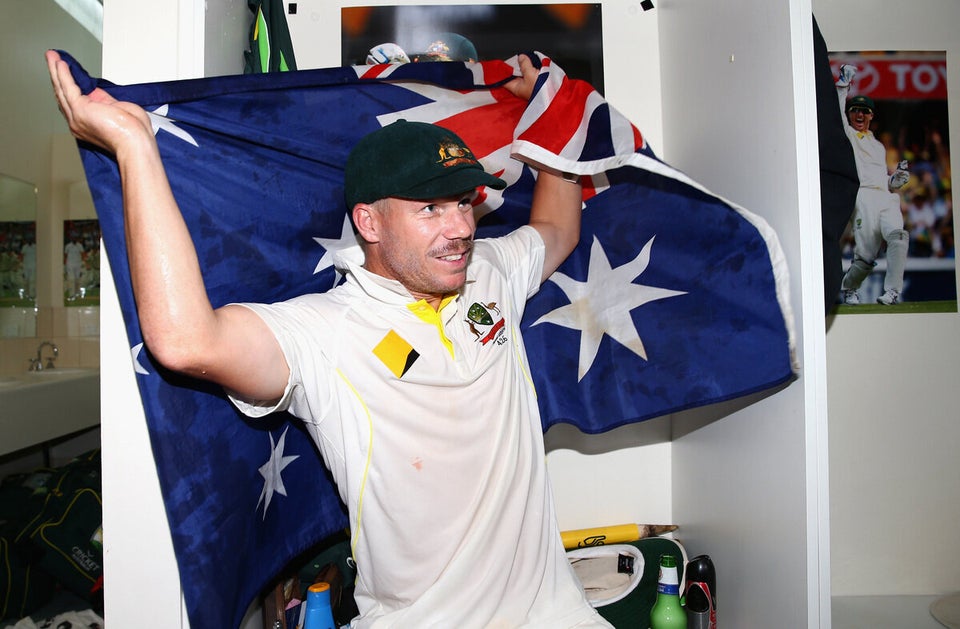 Australia regain Ashes
Alastair Cook's tourists travelled down under perhaps in expectation rather than mere hope of beating their oldest adversaries again.
Instead, they have been outplayed throughout - and it was down almost single-handedly to 22-year-old Stokes that even a modicum of pride was salvaged here.
It has taken only 14 days of cricket, in fact, for Australia to win the Ashes for the first time since their 5-0 whitewash of Andrew Flintoff's team six winters ago.
England's only remaining business down under this time is to avoid a repeat of that ignominy, by somehow battling back in Melbourne on Boxing Day and Sydney in the new year.