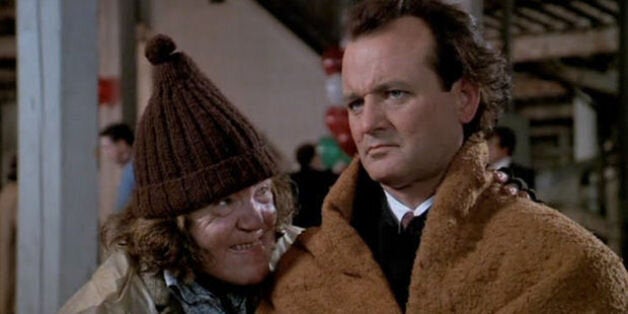 In 'Angels Sing' Harry Connick, Jr. stars as Michael Walker, who, as a child, wished every day was Christmas, until a tragic accident crushed his holiday spirit. Thirty years later Michael still can't muster any joy for Christmas despite encouragement from his playful wife (Connie Britton) and the rest of his family.
But when his young son (Chandler Canterbury) faces a tragedy, Michael needs to make amends with his past. A mysterious man named Nick (Willie Nelson) gives Michael a gift that instils in him the courage to find the Christmas joy that he lost.
To celebrate both the release of this future Christmas classic, and the age-old trope of redemption through yuletide cheer, we've taken a look at some of cinema's best Scrooges. As the countdown continues to Christmas day, here are eight other people, besides Michael Walker, who didn't always look forward to it.
'Angels Sing' is available to download now via iTunes £7.99 in SD and £.9.99 in HD. Watch the trailer below...