If you thought food porn amounted to posting a photo of your eggs Benedict on Instagram, think again. It's just taken on a whole new form.
Allow us to introduce the South Korean craze mok-bang. A fusion of the words for 'eating' and 'broadcast', the trend sees young people gorging on evening meals in front of a live stream, which is broadcast to thousands.
Unlike regular porn there's no sex, nudity or horny plumbers - all of the pleasure comes directly from the food. And that food comes in abundance.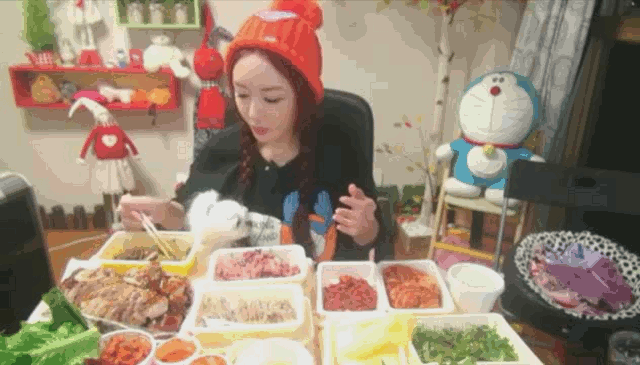 The celebrities of the mok-bang world, such as The Diva (pictured above), can spend a lot of money on their evening feasts.
According to Kotaku.com, The Diva spends the equivalent of about £1,835 ($3,000) per month on food. In the past she has been known to munch through an expensive monthly food bill of between $5,000 and $6,000.
The stars of the live stream show eat for approximately two hours at a time and can consume copious amounts of food - on an average night The Diva can be known to tuck into 30 fried eggs and crabs' legs or two medium pizzas.
What do you think of the trend? Let us know in the comments below.