Thankfully, this could soon be a thing of the past.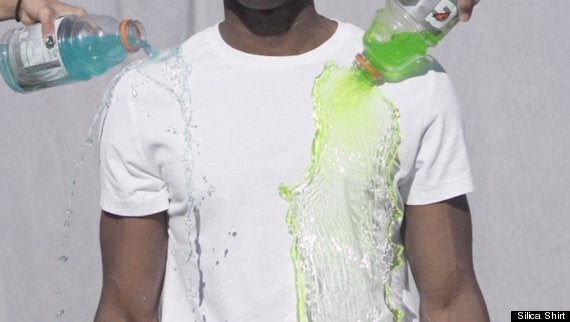 And even more fortuitously, unlike some water-proofing sprays or treatments it won't give you cancer or brain damage.
The fabric of the garment has a "nanotechnology bonded to the fibres on the microscopic level" consisting of billions of silica particles.
These cause water-based liquids to simply roll off the material rather than soak into it.
The shirt's designer, Aamir Patel, 20, said: "I knew there had to be a way to make a product that was safe for consumer use and could last through the wash cycles. We use a four-way stretch polyester similar to the fabric you would find in a Nike or Under Armor shirt.
"It is very soft and the nanotechnology does not alter its feel since it is not a topical coating."
If you want one they will be going on sale in May for around £30.
The t-shirts are being funded on KickStarter and the project has already far surpassed its original target of $20,000.