Black Cats midfielder Lee Cattermole's 46th-minute own goal gave the visitors a lead they held until two minutes from the final whistle at the Stadium of Light, and their failure to build upon it proved fatal as Sunderland staged a stunning fightback to snatch victory in extra time.
Mourinho later admitted he was considering adopting a more conservative approach after a series of matches in which his players have not made their periods of pressure count, but he is loathe to send them out with the intention of winning 1-0.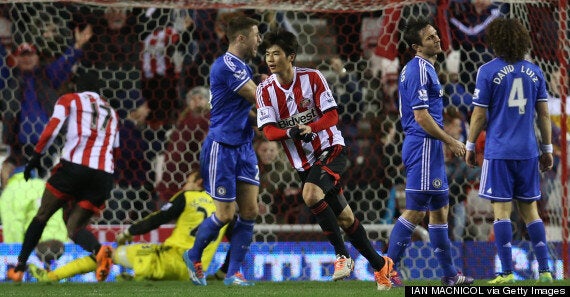 Ki Sung-Yeung reacts after scoring Sunderland's 119th-minute winner
He said: "If I want to win 1-0, I think I can. One of the easiest things in football is to win 1-0.
"It's not so difficult. You structure your team from the back, you organise your team from the defensive idea, you don't give freedom to your players to express themselves.
"The dynamic of the team is defensive and what you do is you recover the ball and try to punish the opponent on the counter-attack.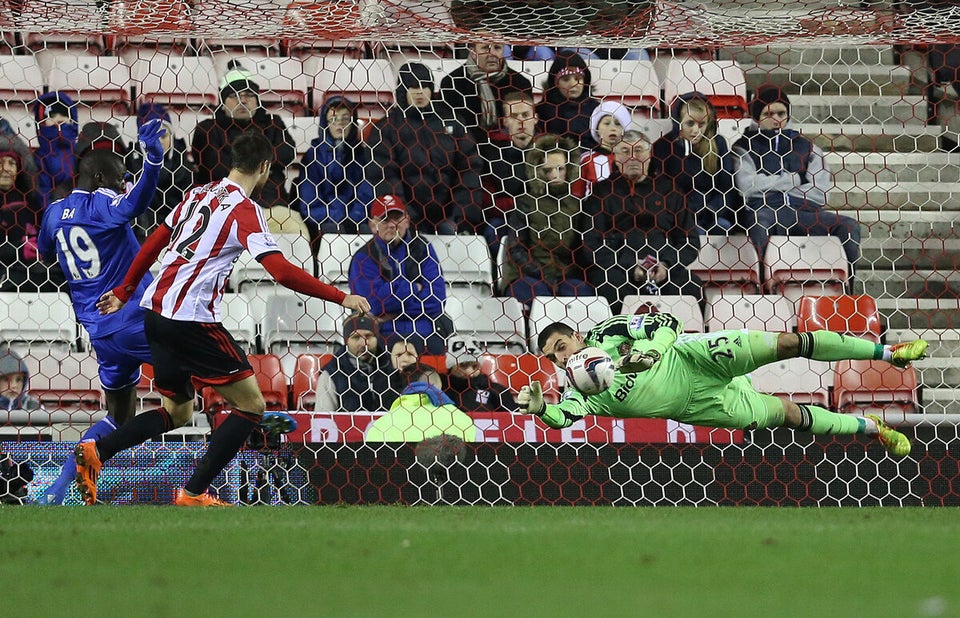 Sunderland 2-1 Chelsea
"To win 1-0 is not the most difficult thing in football."
Sunderland's unlikely semi-final berth - and the manner in which it was secured - has not left Mourinho contemplating a less attacking approach.
He said: "I don't want to because we are going in a direction which is the right direction in terms of the quality of football we want to play, and it's quite frustrating that you have to change that and go one step back and go in another direction just because you want better results.
"It's something I don't want to do."