These Stunning selection of images have been collated by Barcroft Media press agency showing their most striking picture led stories of 2013.
Founded by Sam Barcroft in 2003, Barcroft Media specialise in covering the amazing side of life, From quirky human interest stories to compelling wildlife in action shots.
The birth of Prince George on July 22 sparked global hysteria, and Barcroft's shot of Kate Middleton and Prince William leaving St Mary's Hospital in London the following day with the royal baby made front pages around the world.
In April, Barcroft obtained exclusive shots of Tamerlan Tsarnaev, one of the Boston bombers, and in September they were first on the scene after the Nairobi mall massacre to capture the defining shot of an ex Royal Marine who shepherded over 100 people to safety.
The content provider, which celebrated its tenth anniversary this year, was also on hand to document cluster balloonist Jonathan Trappe's attempted trans-Atlantic crossing in September.
In January they captured surfing legend Garrett McNamara riding the biggest wave in history, a 100ft monster, in Nazare, Portugal.
The end of year round-up includes staggering images of lava kayakers, high-liners, storm chasers, giant afros, tiny waists, as well as some of the year's most breathtaking wildlife photography.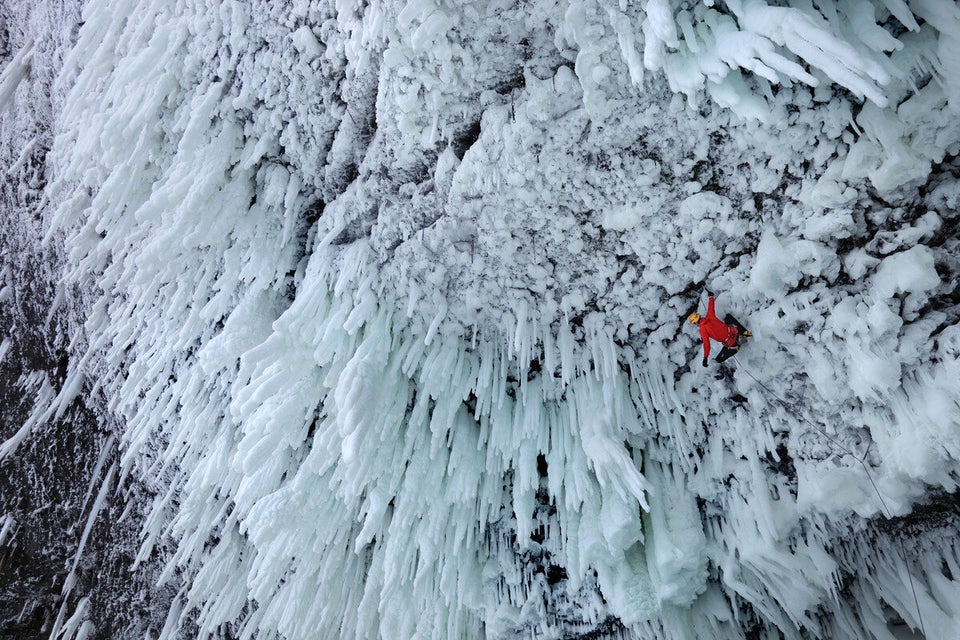 Barcroft Media's Pictures Of The Year 2013