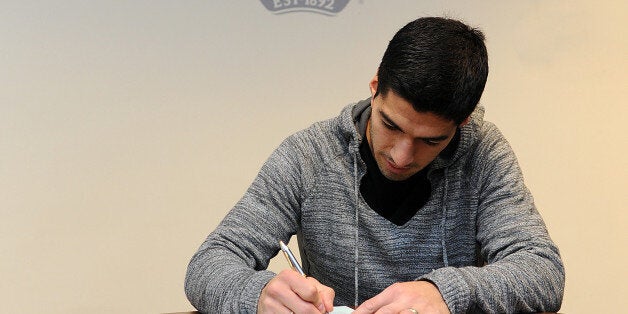 Liverpool's official Twitter account phrased it perfectly. "How's this for an early Christmas present, Reds fans?" they posted with a picture of Luis Suárez signing a new four-and-a-half-year contract.
Suárez is the best player in the Premier League at the moment. He has scored an astonishing 17 goals in 11 games and is top scorer in England's top flight by a distance, despite missing the opening six games of the season due to his suspension for biting Branislav Ivanović.
Joe Allen interview: People Forget I Started Really Well At Liverpool
He is on a PR offensive. There have been no unpleasant incidents (yet), he rose to his feet at White Hart Lane when he was actually fouled and he is even more talkative and more appreciative with the press, witnessed when he attended the Football Supporters' Federation's annual awards dinner on Monday night. All that is missing is a belated apology to Patrice Evra for racially abusing him two years ago.
It seems Scousers got more than three wishes when they rubbed their lamp this year. Not only did Margaret Thatcher pass away, Sir Alex Ferguson retire and Manchester United hire David Moyes, but Suárez has committed his future to the club, and you sense this is not as hollow a statement as the one he made in August 2012, when he last inked a new deal.
The club's dependency on Suárez is immense. Daniel Sturridge performed phenomenally well in his absence - and with Suárez - but he is not as talismanic or skilful as his strike partner. Suárez's presence has visibly frightened defenders, most recently Tottenham's hapless back four at White Hart Lane last week, and he is the sole undisputed world-class footballer at his club.
However much Brendan Rodgers has been mocked in his 18 months at Anfield, Liverpool are heading in the right direction under him. The football is exciting, they are invariably ruthless and he has handled the various hospital passes Kenny Dalglish played him commendably. The dead wood is gone and the club is reinvigorated thanks to the arrivals of rough diamonds such as Sturridge and Philippe Coutinho.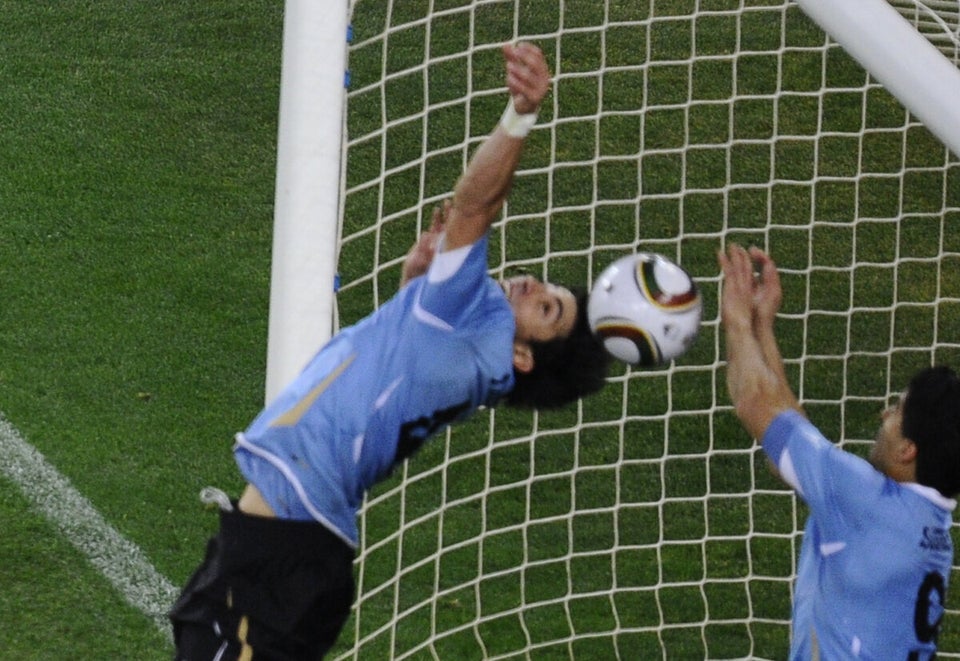 Luis Suárez Controversies
And Suárez is much more clinical, too. Under Dalglish, he was profligate, but now he is prolific. His finishing in his first 18 months on L4 was erratic, yet the system Dalglish deployed was often archaic and unsuitable for a player of Suárez's ilk, and co-owner John W. Henry deserves credit for identifying Rodgers as not only a promising coach, but a manager who demands a sophisticated approach from his players.
Had Suárez departed the club in the summer or next year, it could have set Liverpool back another few years. Retaining him when they could go top - temporarily - at the weekend is a major coup and all the more satisfying when you consider how far United, for example, have fallen as a result of standing still in the transfer market.
When Liverpool fans thought they were on the cusp of a title tilt under Rafael Benítez, he committed unforgivable errors. The summer spending spree in 2006 was as underwhelming as opposition fans suspected, and after finishing second to United in 2009 he sold Xabi Alonso, having wanted to replace him with Gareth Barry the previous year. Rodgers has the luxury of building on a seventh place finish last term, and by convincing Suárez to extend his stay on Merseyside, the glory days could be coming back to Anfield sooner than everyone thought.
Popular in the Community