Model Abbey Clancy has tonight won the 11th series of BBC's Strictly Come Dancing.
She took the crown ahead of BBC presenter Susanna Reid and soap star Natalie Gumede.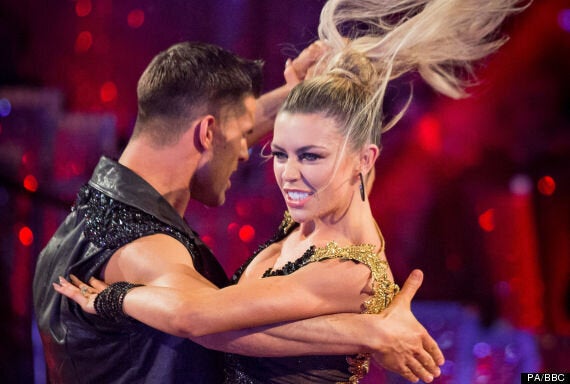 Clancy, with partner Aljaz Skorjanec who was making his debut this series as a Strictly dancer, triumphed in a final which saw more than 6 million votes cast.
Clancy, married to Stoke City footballer Peter Crouch - who had earlier scored the winner in his side's 2-1 victory over Aston Villa - was an early favourite for the crown.
And the 27-year-old topped the leaderboard regularly throughout the competition, showing grace, poise and humility.
Lifting the glitterball trophy, Clancy said: "I just can't believe this. It's just mad."
Her young daughter Sophia accompanied Liverpudlian Clancy to the set during rehearsals.
And the model couldn't contain her joy as she said her little girl would be "so happy" with the trophy.
"She will love this. It will go in her room," she said.
In a tense night on the dancefloor, fellow contestant Gumede, who played the role of Kirsty Soames in Coronation Street for 18 months until earlier this year, wept with her partner as judge Bruno Tonioli described their final performance as one the best he had ever seen.
Gumede, 29, had to miss one round after falling ill, but her assured performances carried her all the way to the final with SCD veteran Chigvintsev.
Reid, the oldest of the finalists at the age of 43, juggled an arduous schedule of early starts presenting BBC Breakfast in Salford, before heading south to Battersea in south London for rehearsals.
Reid emerged as the bookmakers' favourite going into the final week, but fell just short at the last hurdle.
The three final pairs were given a score out of 120 for their dances performed during tonight's show - with Gumede dropping just a solitary point.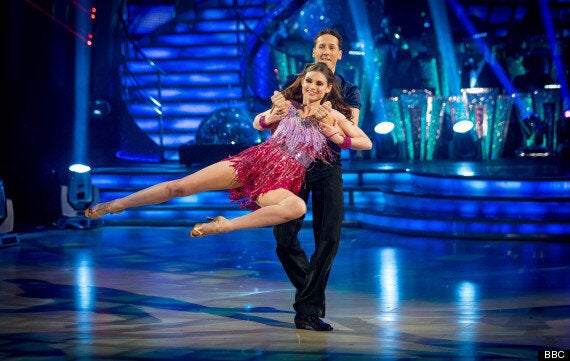 Sophie Ellis-Bextor missed out on making the final three
In a tightly-fought finale, Clancy finished with 116/120, while Reid was only four points further adrift.
But the scores ultimately acted as little more than a guide, as the public was given sole responsibility for selecting the winner.
And it was left to Clancy to dance to victory.
An evening of sequins, sizzling choreography and standing ovations brought to the end three months of rehearsals and live shows.
It was the first time in the show's history that the celebrity finalists comprised only women.
Earlier pop star Sophie Ellis-Bextor narrowly missed out on making the final three.
The 34-year-old, who shot to fame providing the vocals for Spiller's dance anthem Groovejet in 2000, made it through to the last show with partner Brendan Cole but was unable to muster the public support to secure a podium spot.z`
Related