Graeme Swann has denied he was referring to England teammates when he said certain players were "up their own backsides".
The former off-spinner, who has announced his retirement from all forms of cricket with immediate effect, was careful to name no names when he used the description, but it was widely interpreted as being about players in the England team.
With media and former players pondering who he could have been referring to, Swann replied via Twitter to one of them - Ashes-winning captain Michael Vaughan - to correct the misconception.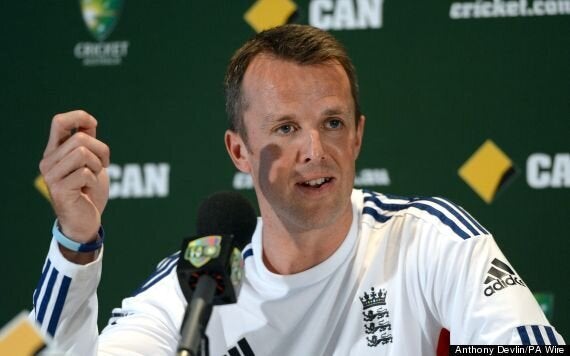 Swann's England career has ended against a backdrop of defeat and controversy
He wrote: "@MichaelVaughan don't jump to conclusions Vaughney. I wasn't talking about the England dressing room or anyone in it."
Swann has never been frightened to speak his own mind about the sport he loves and the characters he has met in it.
In his autobiography 'The Breaks Are Off', for example, published two years ago at the start of an England one-day international tour of India, he caused a stir with his appraisal of Kevin Pietersen's lack of aptitude for captaincy.
In Swann's estimation, Pietersen was "never the right man to captain England" - a position the mercurial batsman held only fleetingly before he and coach Peter Moores both lost their jobs at the start of 2009.
Swann, who was also critical of his former England and Nottinghamshire team-mate Samit Patel in his book, has called time on his international career in the middle of an Ashes series England have already lost after defeats in the first three Tests.
He left others to draw their own conclusions when he said: "Some people playing the game at the minute have no idea how far up their own backsides they are.
"It will bite them on the a*** one day, and when it does I hope they look back and are embarrassed about how they carry on."
Swann, 34, is behind only Derek Underwood as England's most prolific wicket-taking spinner - with 255 victims.
Popular in the Community