Danny Dyer has made himself right at home in the Queen Vic, in first look photos released by the BBC.
Ditching his tough guy image (momentarily) the actor wears a charming pink dressing gown as he arrives in EastEnders as the famous pub's new landlord, Mick Carter, on Christmas Day.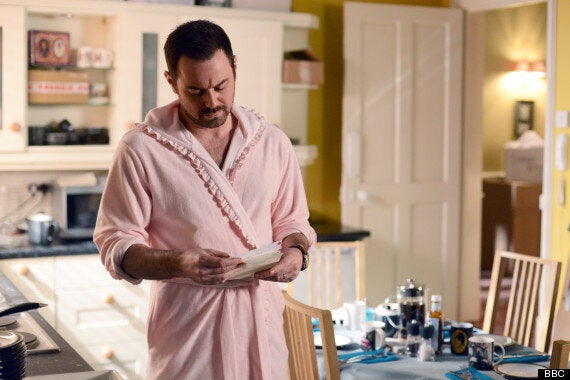 Danny is also seen hanging out of the window of his new pad with his on-screen wife Linda, played by Kellie Bright, in the latest photos from the show.
The 36-year-old has revealed how he hopes to stick around for a long time on the soap.
And the real-life East End lad recently said he's bringing back the spirit of Frank Butcher in his character Mick, channeling the late Mike Reid's legendary wheeler and dealer because he was a "real EastEnder".
Danny's character makes his debut behind the bar on the BBC soap after current landlords Alfie and Kat Moon get the boot.
He's joined by the rest of his family, wife Linda (Kellie Bright), son Johnny (Sam Strike), daughter Nancy (Maddy Hill) and sister Shirley (Linda Henry).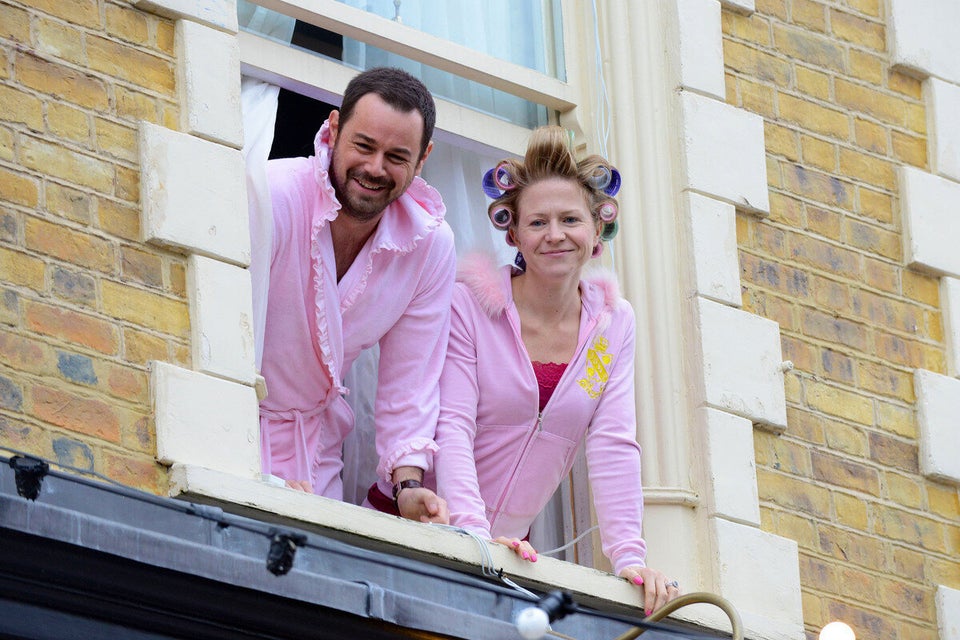 Danny Dyer in EastEnders