A teenager seen posing for a group "selfie" in front of a car moments before it exploded in the capital Beirut has died of his injuries.
Chaar had been identified online as one of four youths seen posing in a group selfie posted on social media networks in front of the car that exploded moments later.
The picture went viral on the Internet, and the confirmation of his death sparked an outpouring of tributes on social media websites like Facebook and Twitter.
"The number of victims from the attack rose to seven after the death of young Mohammad al-Chaar this morning, succumbing to his injuries at the American Hospital in Beirut," said Lebanon's official NNA news agency.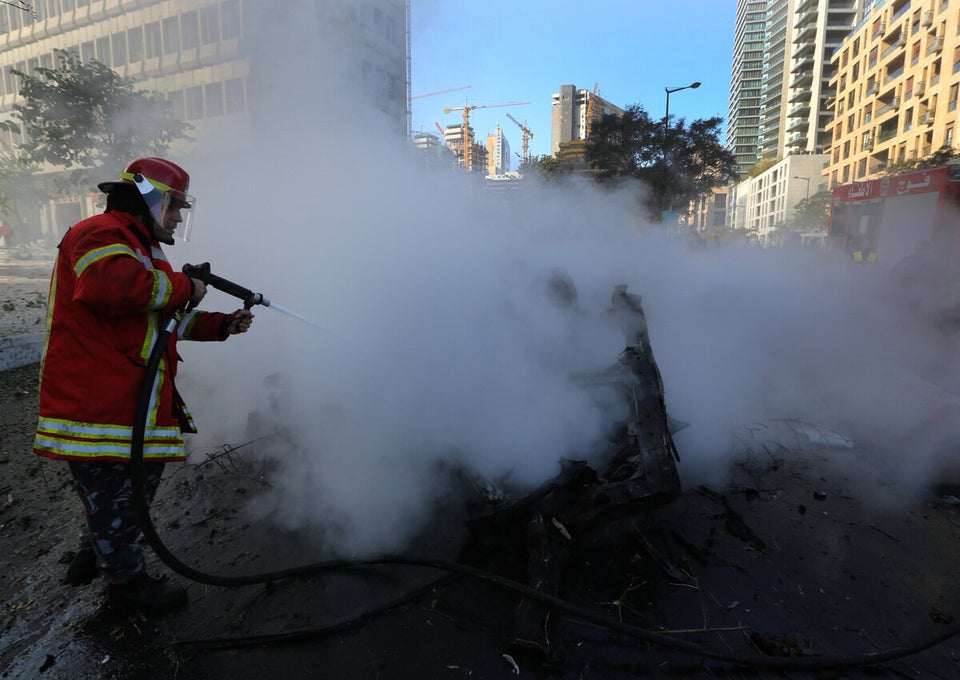 Beirut Bomb Blast
The attack in Beirut killed five other people and threw Lebanon, which has been drawn into neighboring Syria's conflict, into further turmoil after a series of sectarian bombings aimed at Shi'ite and Sunni Muslims over the past year.
No group has claimed responsibility for Friday's attack. In the past few months, Lebanon has seen a steady uptick in violent incidents, including a massive, two-phase attack on the Iranian embassy in Beirut's southern suburbs in November.