West Brom striker Nicolas Anelka has defended his controversial goal celebration during Saturday's 3-3 Premier League draw with West Ham.
The Frenchman could face a Football Association charge over his reaction to the first of his two Baggies goals on his return to the starting line-up for the first time in over two months.
During the 34-year-old's celebration for his first strike, which levelled the game following Joe Cole's effort for the Hammers, Anelka seemingly performed the quenelle salute made famous by French comedian Dieudonne. The gesture has been linked to anti-Semitism in his homeland.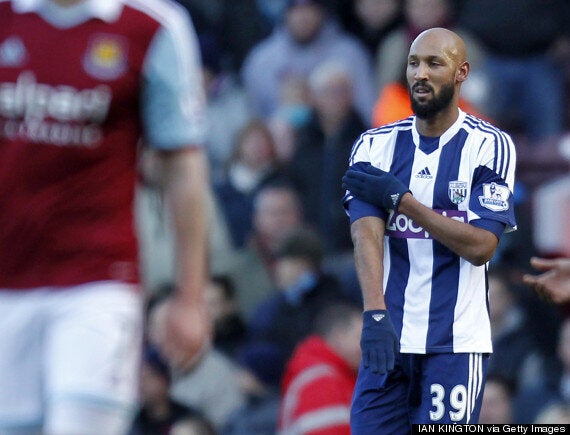 Anelka's celebration prompted outrage in his homeland
After West Brom caretaker manager Keith Downing said Anelka had been "surprised" by the resulting outcry, the player on Saturday night claimed the salute had simply been made as a "special dedication" to his friend.
"This gesture was just a special dedication to my comedian friend Dieudonne," he tweeted in both French and English on his official account.
However, the French minister for sport Valerie Fourneyron had earlier condemned the gesture on Twitter, describing it as "shocking" and "disgusting".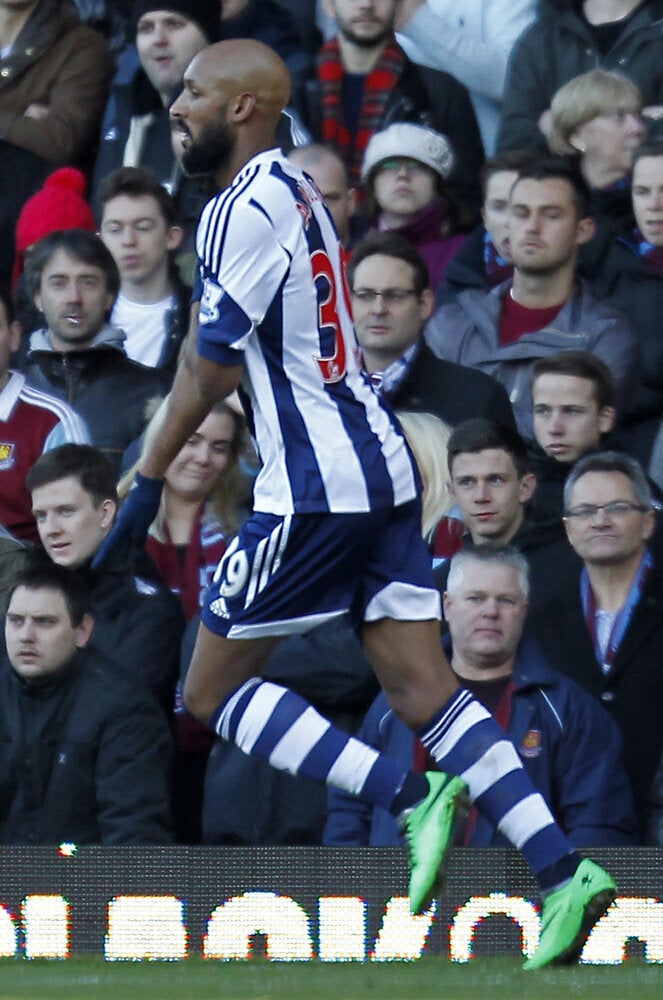 Anelka vs West Ham
She wrote: "Anelka's gesture is a shocking provocation, disgusting. There's no place for anti-Semitism and incitement to hatred on the football field."
Interim Baggies boss Downing was quick to defend Anelka.
"I'm aware of it but it has got nothing to do with what is being said," Downing replied when asked about the gesture. "It is dedicated to a French comedian he knows very, very well. He uses it in his act and I think speculation can be stopped now, it is absolute rubbish really.
"He is totally unaware of what the problems were or the speculation that has been thrown around, he is totally surprised by it."