Footage has emerged of the dramatic moment Michael Schumacher was airlifted to hospital following his skiing accident.
A medical evacuation helicopter arrived in less than 15 minutes after the 44-year-old German hit his head on a rock in the exclusive alpine resort of Méribel.
Schumacher was initially taken to hospital in the nearby town of Moutiers, but he was immediately transferred to a specialist trauma unit in Grenoble.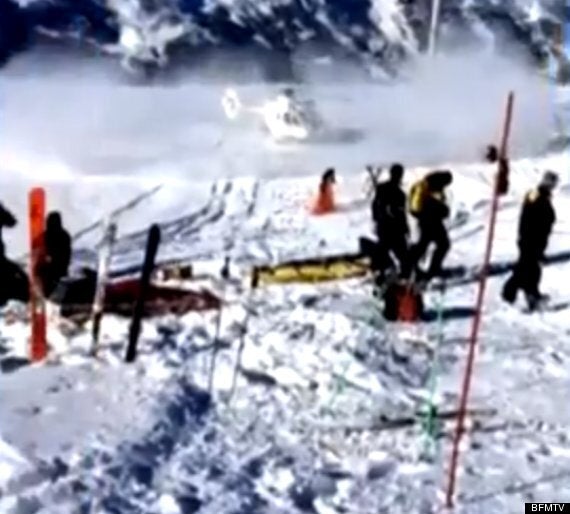 Skiiers watch on as Schumacher is airlifted to hospital
Had he not worn a helmet during his accident, Schumacher would have died, doctors said.
"Late in the evening (Monday) a new brain scan was carried out and there was a slight improvement," one of the doctors said.
"The scan allowed us to suggest we could have a new intervention (on the brain) and that took place overnight. A new scan was carried out this morning and this shows slight improvement."
Michael Schumacher Skiing Accident: F1 Legend Shows 'Slight Improvement'
Popular in the Community