Michael Schumacher's condition showed a "slight improvement" following a scan on his head injury this morning, Jacqueline Hubert, Grenoble University Hospital director general, confirmed at a press conference.
The 44-year-old German is in a critical condition at the University Hospital of Grenoble after a skiing accident in Meribel on Sunday.
Schumacher hit his head on a rock and was admitted to hospital later that day and, such was the nature of the accident doctors said he would certainly have died were it not for his helmet.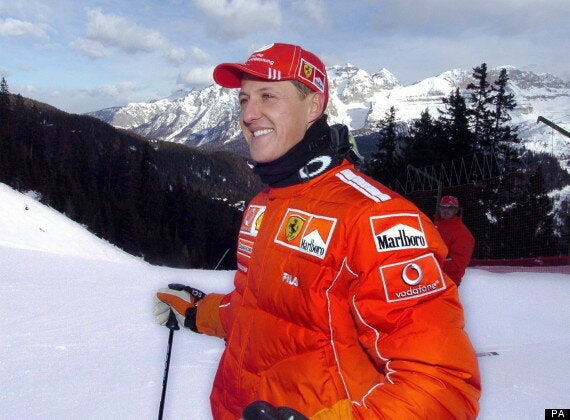 Schumacher's wife, children and brother are at his bedside
And those treating him reported good news on Tuesday morning at a press conference at the hospital.
"Late in the evening (Monday) a new brain scan was carried out and there was a slight improvement," one of the doctors said.
"The scan allowed us to suggest we could have a new intervention (on the brain) and that took place overnight. A new scan was carried out this morning and this shows slight improvement."
The doctors added that the procedure they carried out overnight, one designed to ease the pressure on Schumacher's brain, was not one they had initially envisaged.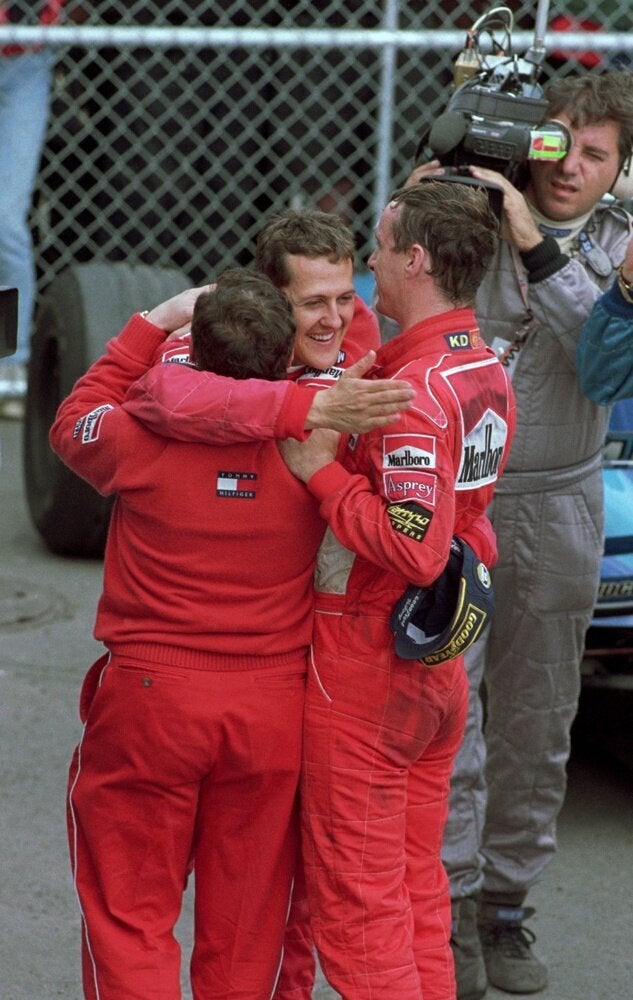 Michael Schumacher
"We had a transitory improvement of inter-cranial pressure. Michael Schumacher's inter-cranial pressure improved and we were able to carry out the scan without taking a risk," one of the five doctors said.
"That scan showed a few signs that were relatively stable. There were no signs that implied there was a worsening.
"Talking to my colleagues, we felt at the moment that it was possible, taking into consideration his state had slightly improved, that we carried out a surgical intervention that we had not thought possible. It allowed us to treat in a more radical fashion to relieve inter-cranial pressure.
Michael Schumacher Skiing Accident: Footage Of F1 Legend Airlifted To Hospital (VIDEO)
"This was carried out in the night. This allowed us to do a new scan and see new images and see the hematoma has been evacuated in a good fashion.
"We have seen a few signs to show the situation is better controlled than it was yesterday."
While Schumacher's condition had improved, the doctors admitted they could not yet say that he was out of danger and that the coming hours and days were still crucial.
"The situation is better controlled than it was yesterday," they added. "We are unable to say that he is out of danger, however, we now have slightly more, we've gained a bit of time with regards to development.
"But once again, the coming hours are still critical hours with regards to our treatment strategy. In intensive care things can go well or badly very quickly. We're just gaining a bit of time."