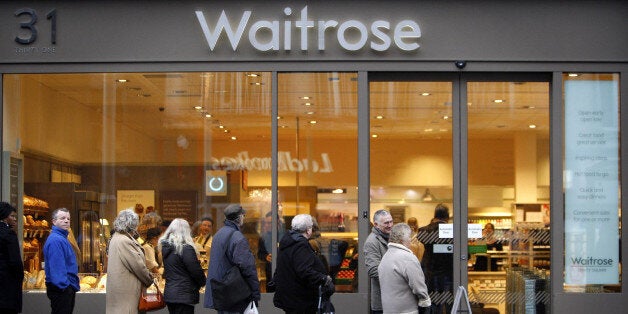 Waitrose customers are up in arms over concerns that a loyalty card scheme offering people a free tea or coffee is attracting the sort of customers who are "bringing down the image of the store".
The furore centers around the premium market scheme's myWaitrose loyalty card scheme, which entitles shoppers to claim a free hot drink without having to purchase anything.
However, the scheme's generosity has sparked complaints from shoppers that it is attracting people who have come just for a free drink.
"Please don't turn into a "soup kitchen" handing out free drinks," Waitrose shopper Penny Clayden wrote on Facebook.
"The usual clientele of Waitrose are hardly strapped for cash. I think seeing people walking round the store holding on to takeaway cups of tea and coffee looks quite ridiculous and brings down the image of Waitrose until it is just like everywhere else – in which case I might as well shop anywhere else."
The move to provide free coffee to shoppers has ended up making Waitrose the second biggest provider of coffee in the UK.
"If you come into our shops we think it is really important to give you a cup of coffee just to say welcome to our shop, or we give you a newspaper to read when you go away.
A Waitrose spokesman said: "The myWaitrose card is designed as a way of rewarding our established, loyal Waitrose customers as they shop. The vast majority of customers who enjoy a free tea or coffee are on a shopping trip to Waitrose at the time."