Tom Huddlestone has finally had his hair cut after he ended a goal drought which dated back to April 2011.
Huddlestone scored his first Hull goal in last month's 6-0 evisceration of Fulham and celebrated with an immediate chop on the sidelines.
And less than a week on, stylist Lance Lowe headed to Humberside to cut the former Tottenham midfielder's long locks.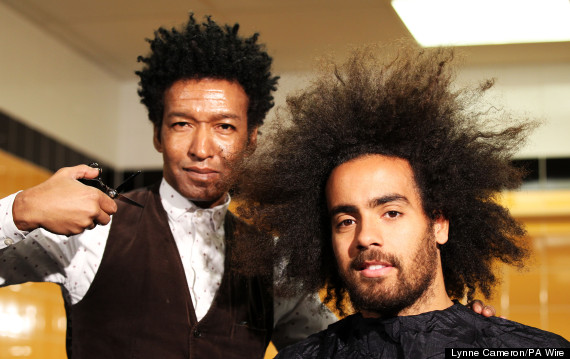 Lance Lowe cuts Tom Huddlestone's hair at the KC Stadium after his recent goal against Fulham
Huddlestone had been growing his hair in aid of Cancer Research UK, and has raised a superb £30,000 so far.