'Tis the season of the TV comedic reunion. Hot on the heels of 'Still Open All Hours' came this return trip to Essex to check that Sharon, Tracey and Dorien were all still squabbling and making up, 15 years after we left them.
The writers had opted to throw in a bit of upward, downward, sideways social mobilisation in the meantime. Hence, Tracey (Linda Robson) was still living it large in Chigwell on her errant husband's robbery earnings, while sister Sharon (Pauline Quirke) had been forced to decamp to Edmonton.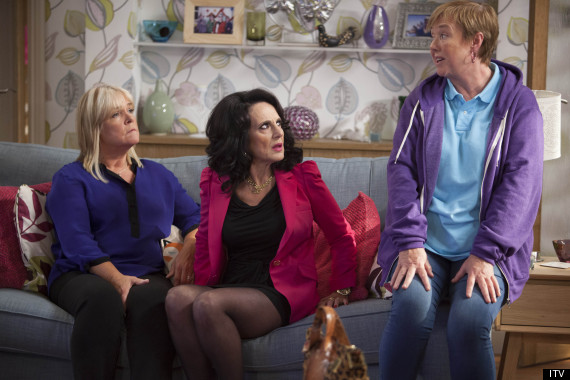 Just like old times...
Not a huge paradigm shift to anyone without intimate knowledge of this particular pocket of the North Circular Road, but apparently enough for the show to reach deep into its box of comedic tricks, grasp some political satire, and the result was… appalling. Made worse by the laughter (that sounded canned but apparently wasn't) that punctuated every Swiftean poke.
Sharon, who was always angry anyway about something first time around, had fresh cause for wrath, in the shape of social inequality, inadequate housing and compromised literacy, apparently.
"Do you need a passport to visit a posh neighbourhood now?" she asked indignantly of her better-off sister. Cue laughter. Which was confusing.
"It's the bedroom tax. Only rich people are allowed to have spare rooms," she explained of her small pad. Cue fresh guffaws.
"We don't have libraries… your mate George bleeding Osborne closed them all down," she boomed, as the audience split their sides. "David Cameron… how come I never bump into him by the bins?" Ooh, stitch me back up, please!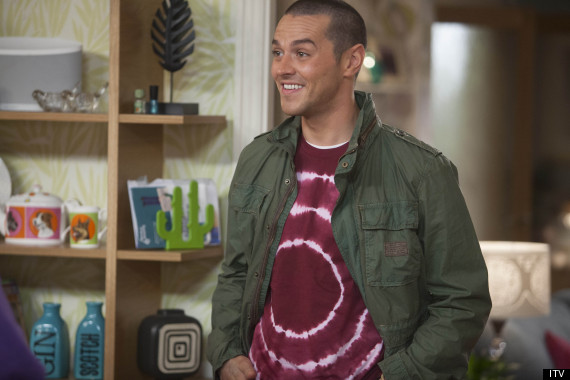 Matt Willis's cheerful arrival did little to distract from the problems with this show
Just bizarre. What made it all the more surreal was that, with these levels of sisterly intimacy, competitiveness, resentment and guilt, this revamp actually had all the potent ingredients for a moving, contemporary drama about the vagaries of social status. Instead, we had nervous, forced laughter on what sounded like satellite delay, as this show strove to be as relevant and revealing as its reality TV Essex counterpart.
Anyway, in true sitcom fashion, the sisters were reunited swiftly enough to deal with the arrival of Dorien (Lesley Joseph), with every vestige of her Alexis Colby disdain intact, but smarting from fresh disaster. It was just like old times and, before you could say 'old rope', our trio were insulting each other over the dinner table before an even fuller house set up a whole handful of plot lines for the next five episodes.
Popular Matt Willis's arrival as prodigal son Garth was unfortunately overshadowed by the stone-the-crows fair-dinkum Aussie accent of his girlfriend. Turns out actress Camilla Marie Beeput is actually from London – hard to believe, I know.
In salvaging news, the chemistry between the three leading ladies is thoroughly, unquestionably intact, and they all look exactly the same as 15 years ago, bar Quirke's slimmer form, referred to via some helpful asides about gastric bands. But no… Sharon had her punchline ready, which mind-bogglingly was the cue for more peals of laughter…
"No, when you're poor, it's a choice between food or heat." Had us rolling in the aisles, that one. Inexplicable.
Birds of a Feather continues next week on ITV.