It's one of Hollywood's golden rules. You don't reveal your co-star's brattish on-set behaviour or divulge any of your tiffs. The pantomime is that everyone on set was amazing and mutually selfless in giving away the best camera angles, the best lines, the scene-stealing moments, and in between takes, you all sat around the fire and learned guitar together. And that's before you get to the fairytales of 'Cleopatra' and 'Mr and Mrs Smith'.
But that hasn't stopped Chris Pine speaking out about working with Lindsay Lohan.
In an interview with The Hollywood Reporter, Chris has disclosed what he learned from Li-Lo on the set of 'Just My Luck', when he was an (almost) nobody at 24 and she was just 18 and earning $7 million a film.
"It was a real cyclone of insanity, like being around The Beatles," he recalled.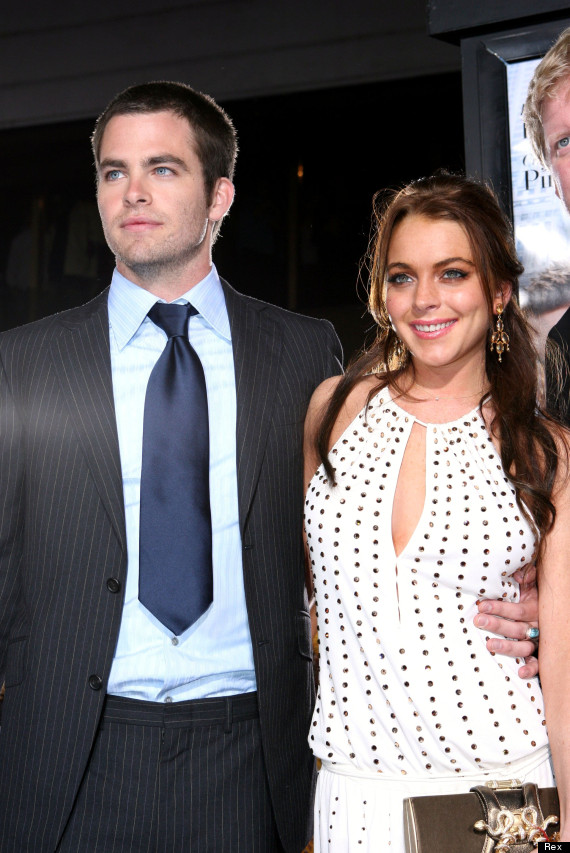 Chris Pine and Lindsay Lohan
"It was fascinating to watch, and in hindsight it's really a distinct moment in someone's life when you see what's really wonderful about what we get to do and what's really dangerous about it."
Chris, who is now a leading man while Lindsay struggles to receive the critical acclaim she used to enjoy, said she taught him that: "Hollywood is like living in a weird bubble."
And added: "A bunch of people take care of you and get you stuff, and you're the centre of that little microcosmic world. You start believing that it is real and … you deserve it."
Chris is one of very few in Hollywood to break the code on talking about former co-stars. Here are five more who put their heads above the parapet...
LIKE US ON FACEBOOK | FOLLOW US ON TWITTER