A fake tweet purporting to be written by Will Smith has angered Fresh Prince fans after it sparked hope of an Uncle Phil tribute episode.
Following the death of James Avery, who played Will's uncle in the 90s sitcom, an unverified FreshPrinceWill Twitter account posted: "I was thinking that we get the cast together and film one more Fresh Prince Of Bel-Air episode in honour of Uncle Phil."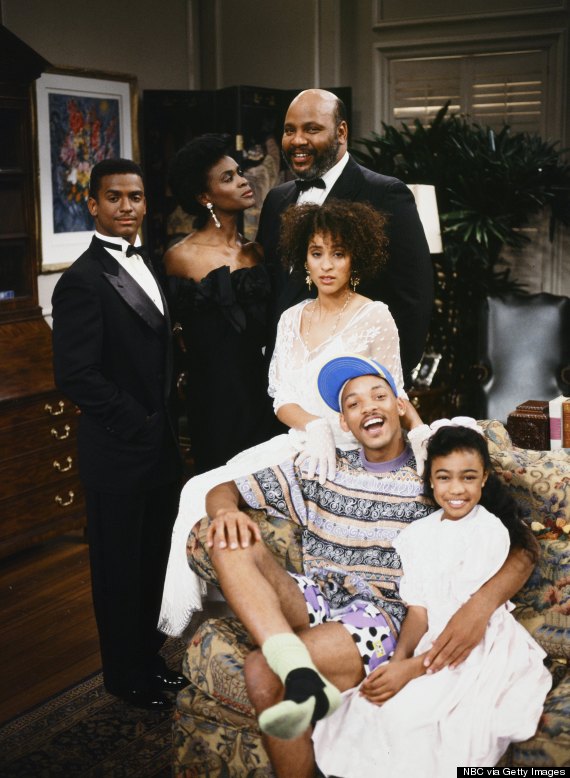 James Avery (centre, back) with his 'Fresh Prince' co-stars
The user posted what appeared to be a screengrab of direct messages between Will and American TV studio NBC.
R.I.P. Uncle Phil.

All you real Fresh Prince of Bel-Air fans out there...

DON'T STOP #RETWEETING THIS. pic.twitter.com/xeyS1KPzqW

— Will Smith (@FreshPrinceWiII) January 1, 2014
While the message was retweeted over 200,000 times, fans soon started to spot the hoax:
@johncatucci @FreshPrinceWiII cool and all but somehow I don't think this is the real Will Smith.

— Kelly Lesick (@kellylesick) January 2, 2014
Another user joked:
@john_self @JamieDMJ Dammit. I'd already started drafting a fake DM needing 300k to prevent a new series of Mrs Brown's Boys.

— Marty Lawrence (@TeaAndCopy) January 3, 2014
A real tribute message did however come from Will's wife, Jada Pinkett Smith. She wrote on Facebook: "James Avery who we all lovingly know as Uncle Phil from The Fresh Prince has passed." The veteran character and voice-over actor was 68.
LIKE US ON FACEBOOK | FOLLOW US ON TWITTER