New music from Kylie Minogue is ALWAYS something to get excited about so we're ever so giddy at the news that the pop princess is about to give us a late Christmas pressie in the shape of a brand new single, rumoured to be called 'Into The Blue'.
Well, we say 'rumoured', it's total guess work if we're honest after Kylie tweeted a message along with a handwritten note scrawled with the words 'Into The Blue'.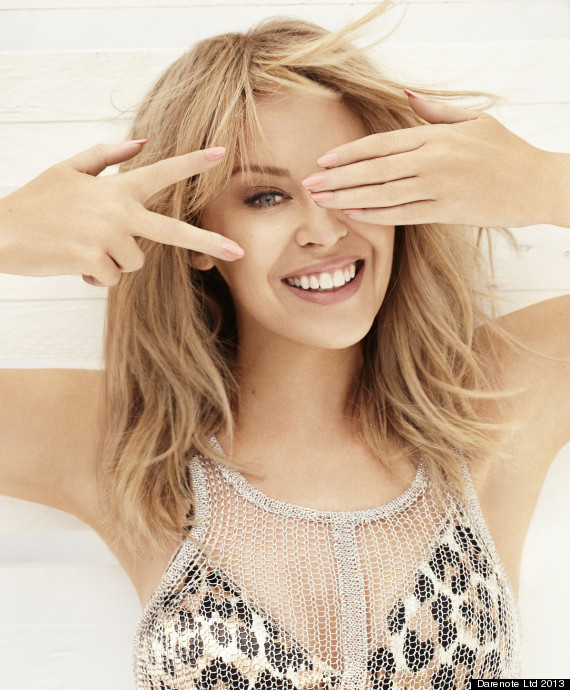 Kylie Minogue
"Happy New Year #Lovers....I wish u all the best & can't wait to share new music w u in #KM2014 #IntoTheBlue," she tweeted.
Just call us Miss Marple.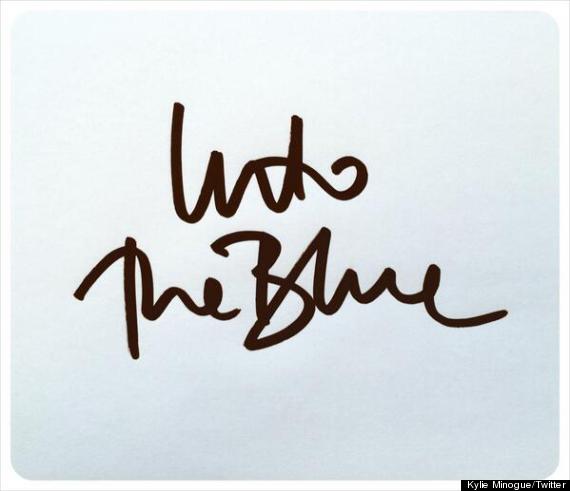 The new single will reportedly get its first radio play on 20 January ahead of her 12th studio album later in the year, which, by no coincidence whatsoever, ties in nicely with her debut as a judge on the third series of 'The Voice'.
Talking about the new single with French newspaper Le Figaro, Kylie described the release as having the 'avant-garde' stylings of her 2003 single 'Slow' mixed with the classic pop feel of 'Love At First Sight'.
Like we said, giddy.
Last year Kylie signed a new management deal with Jay-Z's Roc Nation after parting ways with her manager of 25 years, Terry Blamey.
She has been recording the follow up to her 2010 No.1 album 'Aphrodite' throughout 2013 with the likes of Darkchild (Britney, Michael Jackson) and fellow Aussie, Sia.
LIKE US ON FACEBOOK | FOLLOW US ON TWITTER