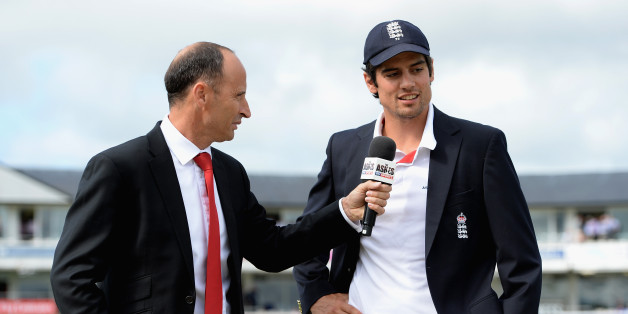 Gareth Copley via Getty Images
Former England captain Nasser Hussain has warned Alastair Cook he has some tough questions to answer if he is to continue in the role.
Cook presided over a dismal 5-0 Ashes whitewash defeat, which concluded in the early hours of Sunday morning as Australia wrapped up a three-day win in Sydney in which they twice bowled out the tourists for under 200.
Hussain could barely contain his anger afterwards, and questioned Cook's decision-making and his authority over the team.
He told Sky Sports 2: "Over this series, he has been completely and utterly out-captained by Michael Clarke. He hasn't learnt one iota from first game to last.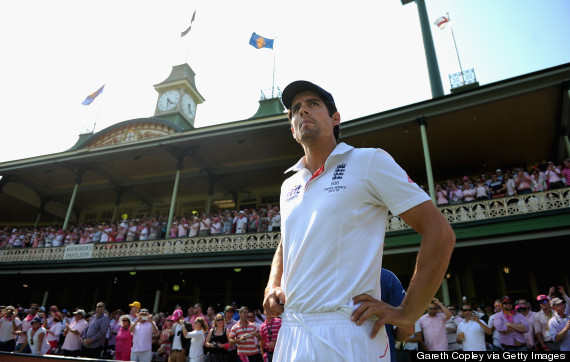 Cook has experienced two whitewash defeats in Australia now
"The field settings, the plans - when Brad Haddin comes in, they go to short stuff - England haven't learnt a single thing. It's been absolutely abysmal.
"He's got to start proving to people that he is willing to learn as an England captain.
"He's got to stand up to people - stand up to Jimmy Anderson and say, 'Do you know what? In four years' time, they won't say it was Jimmy Anderson that lost this tour 5-0, they'll say it was Alastair Cook's tour'. Say that to (Stuart) Broad.
"Take command of your own game, your own gut feeling. If you don't have one, give the job to someone else.
"He's shown with the rest of his game that he can learn and this summer he's got to show that to England fans, management, players, everyone.
"Andrew Strauss, in 2006(-07) when they lost 5-0, vowed to himself that he would never let it happen again. Cook must make that promise to himself that he will not let this shambles of a tour happen again."