Not all celebs are horrified when a naked picture of themselves surfaces online - in fact, some of them even leak the snaps themselves, isn't that right Dappy?
The N-Dubz rapper - who is currently residing in the 'Celebrity Big Brother' house - has admitted it was actually him who released the nudie snap of him in all of his errrm, glory last year in a bid to get him to No.1. And guess what? It worked!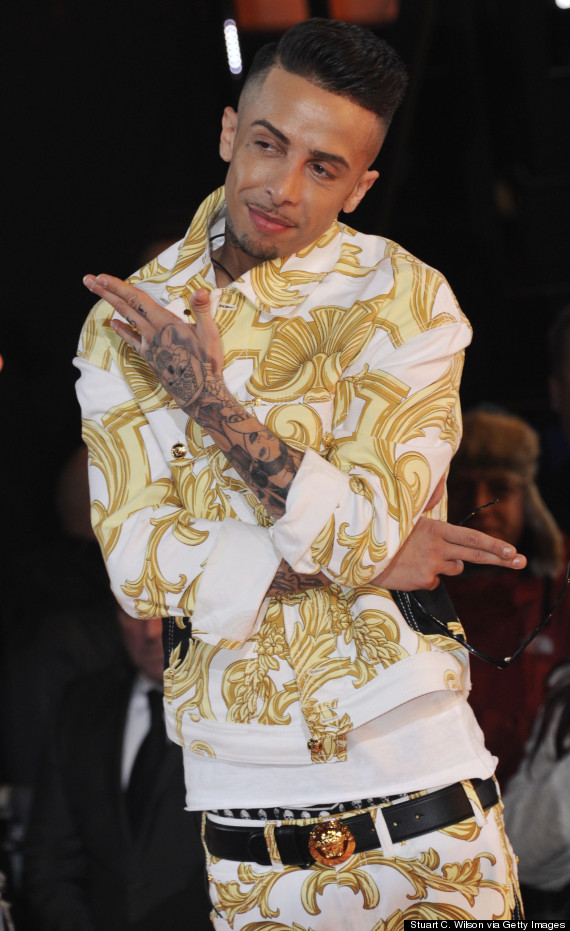 Dappy
As he explained why he was famous during a task in the 'Celeb Big Brother' house, he admitted he took a photo of himself in the buff and popped it on the world wide web to help boost sales of his single.
"Midweek it was at number three, number four and my manager said 'mate, we're going to have to something so by Sunday it gets to number one,'" he explained.
"I took a picture of the baby's arm holding the apple. I made it out as if my girlfriend took it - released it.
"It went in every newspaper and magazine... and by Sunday I was number one by miles."
Shameless.
WATCH DAPPY MAKE THE REVELATION IN THE VIDEO ABOVE...
LIKE US ON FACEBOOK | FOLLOW US ON TWITTER