Lee Ryan, you big old hypocrite!
Despite insisting he wouldn't kiss anyone in the 'Celebrity Big Brother' house as he found it "distasteful", the Blue singer has gone back on his word by locking lips with glamour model Casey Batchelor.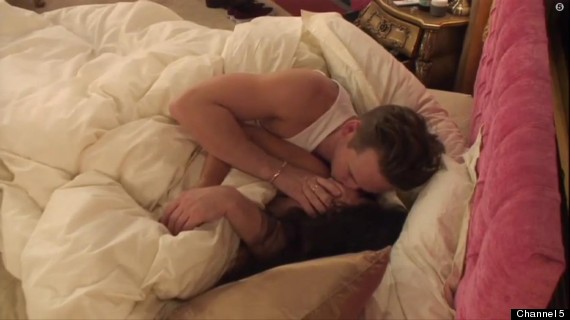 Lee Ryan and Casey Batchelor share a kiss on 'Celebrity Big Brother'
The pair - who have been flirting endlessly since being handcuffed together upon entering the house on Friday - finally kissed in scenes to be aired on tonight's show.
"I'd never snog anyone on live TV," the singer told The Sun before becoming a housemate. "My kids would be watching.
"I find that really distasteful. I couldn't kiss anyone when I know my kids are sitting in front of the TV, going: 'Hi, Daddy!'"
Errr, awkward.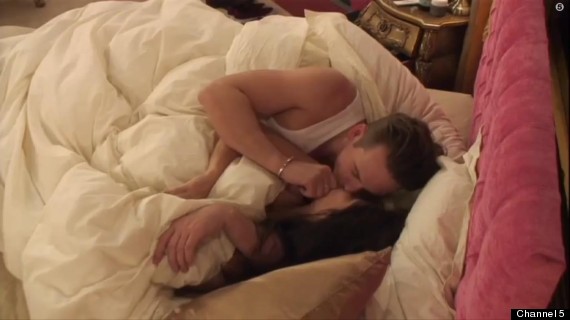 Despite their kiss, Lee says there is nothing between him and Casey
However, Lee has told his housemates there isn't anything between him and Casey.
"There's nothing going on with me and Casey. We got strapped to each other when we first came in," he told Ollie Locke.
"We got put together and obviously I'm going to talk to her and have fun with her - she's a great laugh. She's great fun - she's so much fun."
Lee and Casey aren't the only ones who have been getting passionate on the show - Luisa Zissman and Jasmine Waltz also got steamy during a bath-time game of Truth or Dare.
LIKE US ON FACEBOOK | FOLLOW US ON TWITTER