If the return of 'The Bridge' has whetted your appetite for Nordic crime drama, you'll be pleased to know that another series of 'Unit One' has become available on DVD from today.
Mads Mikkelsen and the rest of the team return in Series 3 of this hard-hitting Danish procedural drama, based on real-life crimes committed in the country.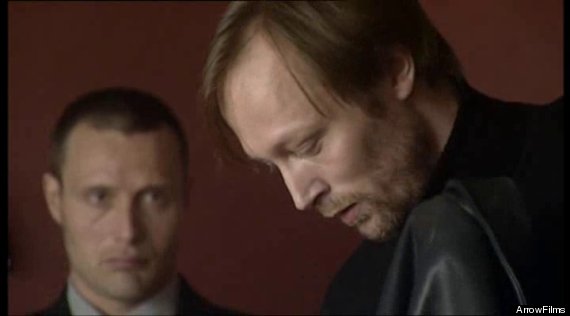 Fans of the Mikkelsen brothers will be spoilt for choice, as both Mads and Lars turn up in this one
Unit One is an elite national squad, called in by regional police forces when the investigations require that little bit of extra something. They are literally dispatched with their own mobile crime-busting bus, driven by a former national footballer Johnny Olsen.
With all the characters well established now, the chemistry between the team continues to shine. Mikkelsen is obviously the breakout star, and his charisma is evident even at this early stage of his career, playing the cheeky but highly committed and ambitious Allan Fischer.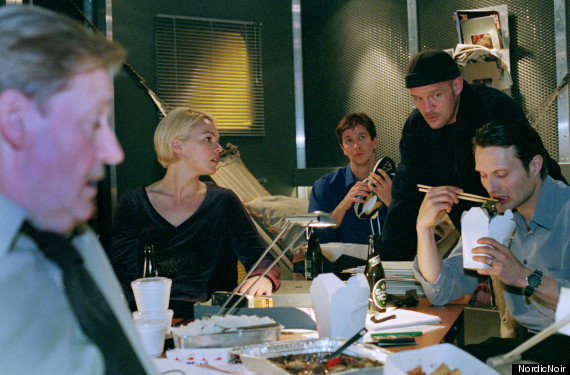 'Unit One' is about a team who work incredibly hard, bond and scrap together, and eat a lot
Their boss, the feisty but equally committed Ingrid Dahl (Charlotte Fich), has her own distractions this time around, with the wavering affections of her obviously bad-un lover. Just marry the forensic pathologist and be done, woman!
Meanwhile, fans are in for a special treat this series, when Mads and the others come face to face with one particularly adept criminal, played by none other than the other Mikkelsen - brother Lars, who starred in 'The Killing', the last series of 'Borgen' and is shortly to become a household face in the UK with 'Sherlock'.
MORE: Unit One's Charlotte Fich reveals how her character paved the way for Sarah Lund and Saga Noren...
'Unit One: Series 3' is available on DVD from today 6 January from Arrow Films.