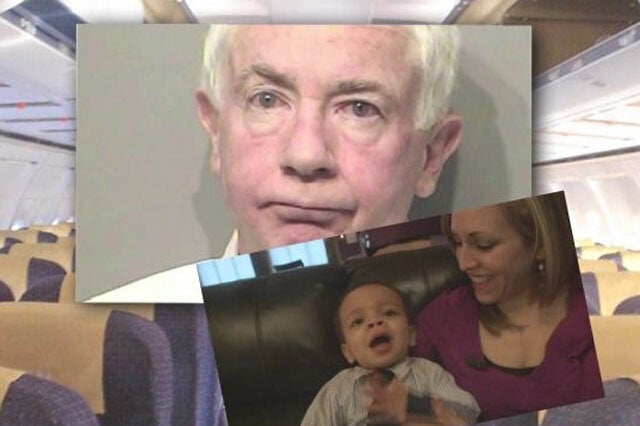 A man has been sentenced to eight months in prison after he admitted slapping a crying toddler on a plane. On the same day he hit the child he had been told his own son was brain dead.
Joe Rickey Hundley used a racial slur to refer to the 19-month-old boy, who is black. He then hit the toddler under the eye on the flight from Minneapolis to Atlanta last February. He pleaded guilty to assault.
The court heard that Hundley was on a Delta flight on February 8 and was seated in a window seat next to Jessica Bennett, who had her son on her lap.
As the plane descended into Atlanta, the child started crying.
Hundley leaned over to Ms Bennett and 'told her to shut that (N-word) baby up', according to a sworn statement from an FBI agent.
He then slapped the child's face, leaving a scratch below his right eye.
But US Magistrate Judge Alan Baverman said Hundley's loss did not provide an excuse for his actions.
He said: "You cannot assault another individual, regardless of how sad or upset, or even how intoxicated or sick, you are."
Before he was sentenced, Hundley told the court he took full responsibility for his actions and turned to apologise to Ms Bennett.
He said: "I made the most terrible day in my life much worse for me and for others."