Downton Abbey fans can breathe a deep sigh of relief - the show will go on!
Earlier this week the ITV period-drama's creator Julian Fellowes caused a stir by hinting the next series could be the last when admitting the show cannot "go on forever".
However, Downton's Executive Producer, Gareth Neame, has now rejected any speculation about the show ending after series 5.
He said in a statement:
"I can confirm that there are no plans to end the show after the fifth series. ITV commission each series on a year-by-year basis. In an interview given to the Wall Street Journal (published 31.12.13), Julian Fellowes stated that the show would not go on forever (inevitable of course and something both he and I have been on the record for previously). For now ITV have commissioned series five and that is what we are busy preparing."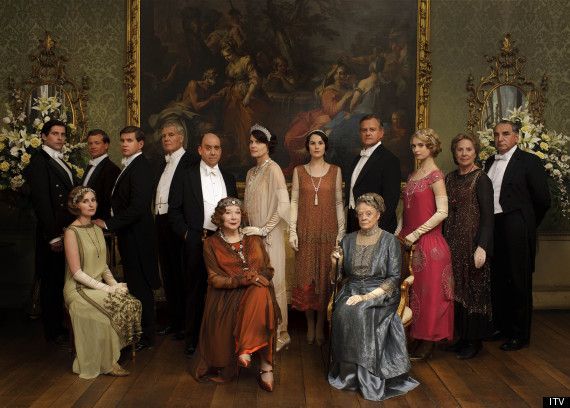 The cast of 'Downton Abbey'
In the interview with the Wall Street Journal, Julian also revealed he had been commissioned to write a new US drama called 'The Gilded Age' but said he can't start work on it until 'Downton' has ended.
But any suggestion of conflict over the two projects has also been dismissed by Gareth, who confirmed he is set to collaborate with Julian again on 'The Gilded Age'.
"It will happen when Downton finishes because I just couldn't do both at once," Julian first said.
"I haven't written it yet but it's about the old aristocracy and the new money of oil and gas and shipping in the 1870s.
"When those families descended on New York, they took over."
Which Downton character are you? Take our quiz to find out...
LIKE US ON FACEBOOK | FOLLOW US ON TWITTER