After her recent trial (singular) and tribulations (many), all eyes were on Nigella Lawson as she made her debut in 'The Taste', cookery shows' answer to 'The Voice' - would she sink or rebuild her brand?
Her fellow judges are food taster supreme Anthony Bourdain and critically-acclaimed chef Ludo Lefebvre, in their search for the first British winner in the show which is already a hit in the States.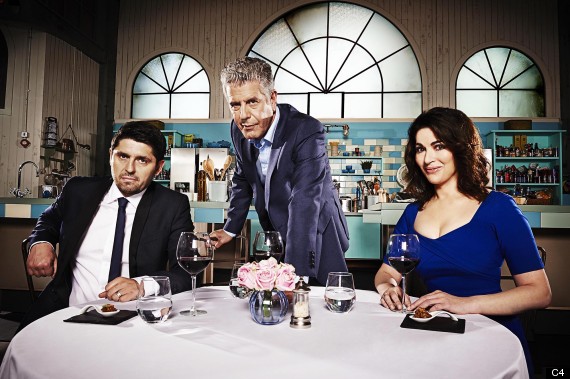 Nigella takes her place on 'The Taste' with Ludo Lefebvre and Anthony Bourdain
What makes this 'Voice'-like is that it's not about presentation, image, or other bribery skills - it's all about The Taste, it comes down to one influential spoonful placed in the judges' mouths, to decide which of the 25 contestants they want in their kitchen teams.
Nigella took her place with two other extremely confident judges, a little bit self-conscious about her new surroundings, not quite dipping her finger in the cream, or licking the back of the spoon with such gay abandon as in her own kitchen. But she got on with it, her residual charm, authority and enthusiasm carrying her through.
Where she came into her own was when contestants needed comfort, not criticism. She stayed positive where the other judges were damning. If she needed any more members of Team Nigella, she's found them in the contestants she saved here.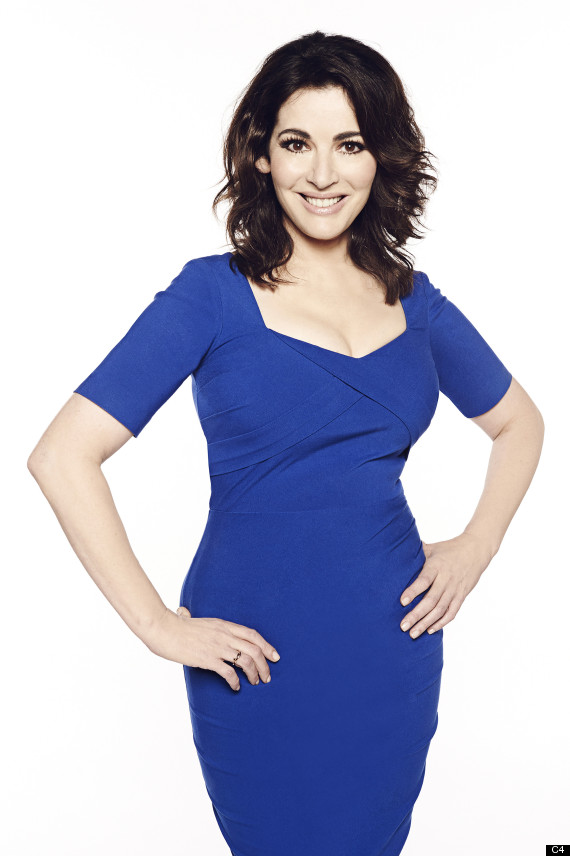 Business as usual for Nigella...
And the giveaway was when it all got too much for one teary customer. While Anthony Bourdain played VERY tough cop, Nigella left her chair, to console him. "You don't need to be upset at responding emotionally. Food is very emotional."
Her warmth shone through, making it all the more admirable that she was able to push her chin up in the air so defiantly on her way to bear witness a month ago. Plus, this programme will give her the chance to add teamwork to her bag of tricks, whereas in the past she's always been portrayed as a bit of a lone wolf in her glistening surroundings.
Nigella may have had a terrible time in court, but she remains a goddess in the kitchen.
The Taste continues next week on Channel 4. Click here for more TV Reviews.