Thomas Hitzlsperger, the former Premier League footballer, has announced he is gay.
The German international used an interview with Die Zeit magazine to become the latest footballer to reveal his sexuality.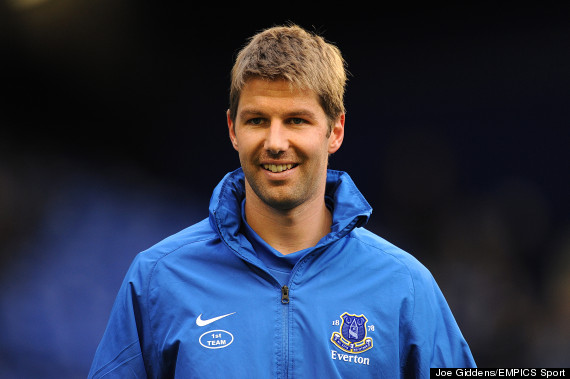 Thomas Hitzlsperger said it was a 'good time' to make his announcement
The 31-year-old, who previously played for Aston Villa, West Ham and Everton during a successful career in England, is one of only a handful of former footballers to reveal they are gay and follows last year's announcement from ex-Leeds United and USA winger Robbie Rogers.
In the interview, Hitzlsperger said it was "a good time" for him to reveal his true sexuality.
"I'm coming out about my homosexuality because I want to move the discussion about homosexuality among professional sportspeople forwards," the midfielder said.
The midfielder, who retired in December because of injuries, said he has only realised "in the past few years" that he would "prefer to live together with another man", saying the issue is otherwise taboo inside the dressing room.
"I've never been ashamed of the way I am," he added, although he conceded it has not always been easy to live with some of the comments dished out on the subject.
"Just picture 20 men sat around a table together drinking - you've just got to let the majority be, just as long as the jokes are halfway funny and the talk about homosexuality doesn't get too insulting," he said.
"In England, Germany or Italy, homosexuality is not taken seriously as an issue, at least not in the dressing room."