Destiny's Child pals Beyonce and Kelly Rowland have given a group of friends the shock of a lifetime after walking in on their private karaoke sesh and grabbing the mics.
Can you imagine?!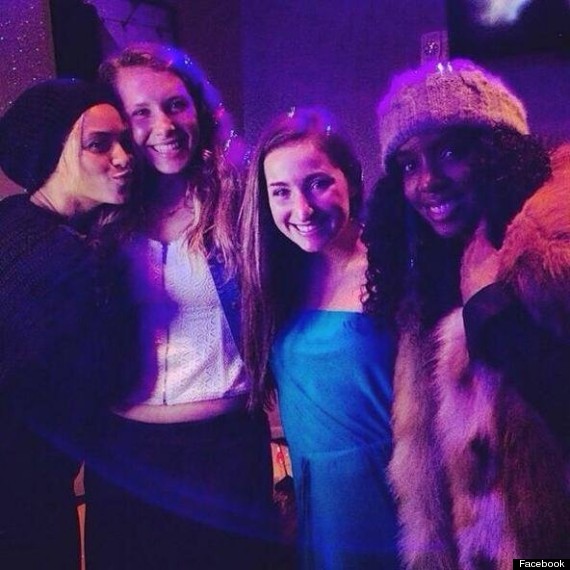 The best thing about this story is the group were singing a Beyonce song at the time and Queen Bey heard them through the walls.
The news was broken by Sing Sing Karaoke in Miami's Facebook page on Tuesday night, who posted the following story: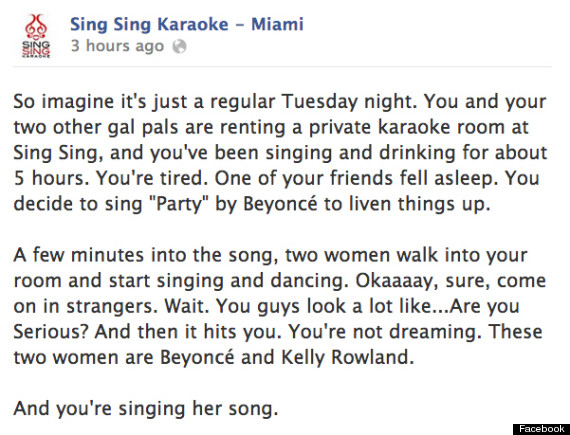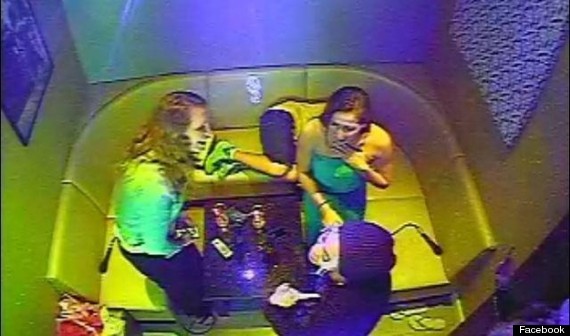 US Weekly reports Bey was also with her husband Jay Z when they visited the local bar around 12:15 a.m. and brought Kelly, Michelle Williams, Timbaland and about seven others with them.
"I was showing Beyonce how to work the remotes and she asked me where the music that was playing [in a separate room] was coming from," Sing Sing owner Kellie Pilicer told Us. "And I said 'Oh don't worry, it wont bother you.' And she said 'No, I want to see who is singing my song.'"
LIKE US ON FACEBOOK | FOLLOW US ON TWITTER