The Brit Awards nominations are in and veteran star David Bowie is up for two gongs in the wake of his comeback - three decades after he first won a prize at the annual music bash.
The musician - who celebrated his 67th birthday yesterday - competes for best album and is shortlisted for best male, while chart-topping stars Robbie Williams and Gary Barlow fail to get a nod.
Heading the nominations, which were announced tonight, are Bastille and Disclosure - flying the flag for new music - who compete for four awards each at the ceremony, which takes place next month.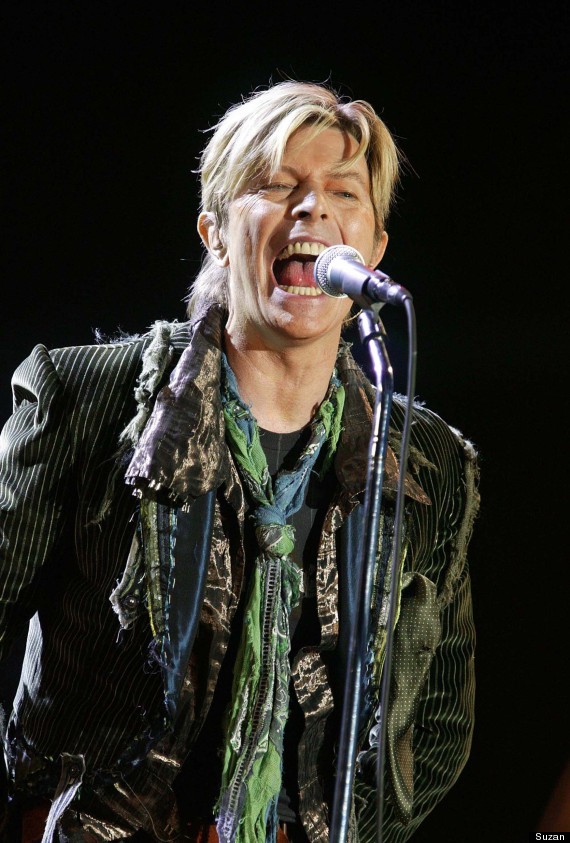 David Bowie
Rudimental are up for three awards and singer Ellie Goulding also sees herself nominated three times, although that includes two nominations for best single, one of which is as featured vocalist on a Calvin Harris single.
Bowie surprised the music industry with an unexpected return last year after a decade-long silence, releasing a well-received album The Next Day which landed him a Mercury Prize nomination. It is up against Bastille's Bad Blood, AM by Arctic Monkeys, Disclosure's Settle and Rudimental's Home for best album at the Brits.
MORE nominations below these red carpet pics...
In the British male solo artist category, Bowie is at least 40 years older than any of his rivals for the prize - Jake Bugg, James Blake, John Newman - who beat him to the Mercury - and Tom Odell.
Despite releasing hit albums in the qualifying period, neither Williams nor Barlow made the list.
Bowie has only once seen his nomination translated into a win when he took the best male title in 1984 after his career was rejuvenated with his Let's Dance album. He went on to win an honorary award in 1996 for his outstanding contribution to music.
One Direction are shortlisted for two awards - best single and best group - but could actually win a third as they are strong contenders to win the global success award which is based on international sales, a title they also collected last year.
In addition to their album nominations, Bastille and Disclosure face each other in the best group shortlist - alongside 1D, Arctic Monkeys and Rudimental - and they face off in the British breakthrough and British single categories.
Dan Smith from Bastille said: "We're completely blown away by the four nominations. When we started the band we never thought we'd be recognised in such a way so the whole thing is an awesome surprise."
Goulding - who will perform live at the ceremony on February 19 at London's O2 Arena - is up for British female solo artist, against Birdy, Jessie J, Laura Marling and Laura Mvula.
Goulding said: "To be nominated at the Brit Awards is a huge honour. I will always remember how important the Brits were to me every year as a child and how exciting they were. I'm so happy and grateful to be a part of it again this year - it really has been the craziest six months of my career."
Mvula is also in the breakthrough category, which is completed by London Gramma and Tom Odell.
This year's critics' choice prize - won last year by Odell - has already been awarded to Sam Smith.
Cult singer-songwriter John Grant faces big names Drake, Eminem, Bruno Mars and Justin Timberlake for international male, while international female will be between Janelle Monae, Katy Perry, Lady Gaga, Lorde and Pink.
Rap act Macklemore & Ryan Lewis - who achieved huge success without any backing from a major label - are up for best international group, along with Arcade Fire, Daft Punk, Haim and Kings of Leon.
This year's event, officially called the Brit Awards 2014 with MasterCard will also see a new best video category introduced with public voting to take place on the night with a shortlist based on promos which have proved popular on YouTube.
The ceremony - featuring performances by Arctic Monkeys, Bastille and Perry - will be broadcast by ITV.