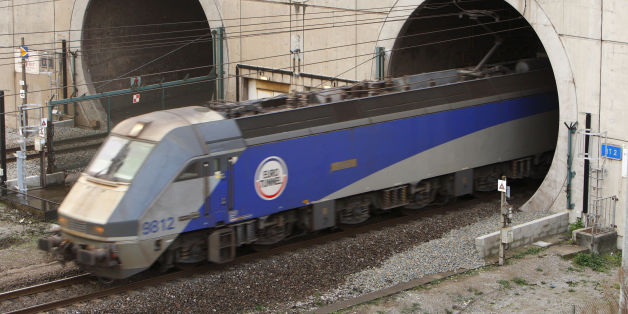 Chris Ison/PA Wire
You might not have 4G coverage in your town or village yet. But that crazy tunnel to France we built under the sea? Totally connected.
IT company EE said 2G and 3G services will be available to passengers in the north tunnel - the one towards France - from March.
By the summer, the whole Channel Tunnel will be covered by superfast 4GEE mobile services.
Around 20 million people travel through the Channel Tunnel each year, either on the Eurotunnel shuttle in their cars or lorries or on a Eurostar train.
EE chief technology officer Fotis Karonis said: "We're proud to offer customers a superfast 4G service when they're travelling from the UK into Europe.
"It's another technology first for EE, and it's one that will make a big difference to business workers and people going away on holiday."
Eurotunnel said mobile phone company Vodafone would also be providing 2G and 3G services in the north tunnel and intended to offer 4G services later.
Eurotunnel said it had signed a 10-year agreement with EE and Vodafone.