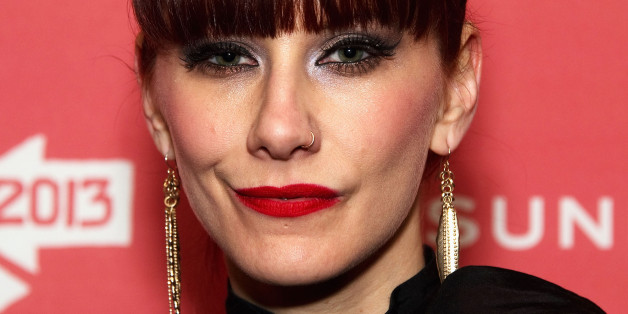 Amanda Edwards via Getty Images
An Australian man has paid $42,000 for a single webcam 'session' with fetish model Maitresse Madeline.
The man bid the extraordinary amount of money to digitally 'meet' the founder of Kink.com's new website "Divine Bitches".
The auction was held as part of a launch promotion for the site, and the bidding took off almost immediately -- within three days at least one user had offered $10,000 for the session.
The "exclusive hour" with the "wicked dominatrix" was pitched as a chance for users to prove they were her "biggest fan".
"The highest bidder will receive one exclusive hour with me, to do what they want - good or bad," Maitresse Madeline said.
"Either way you want have to share that secret with anyone but me."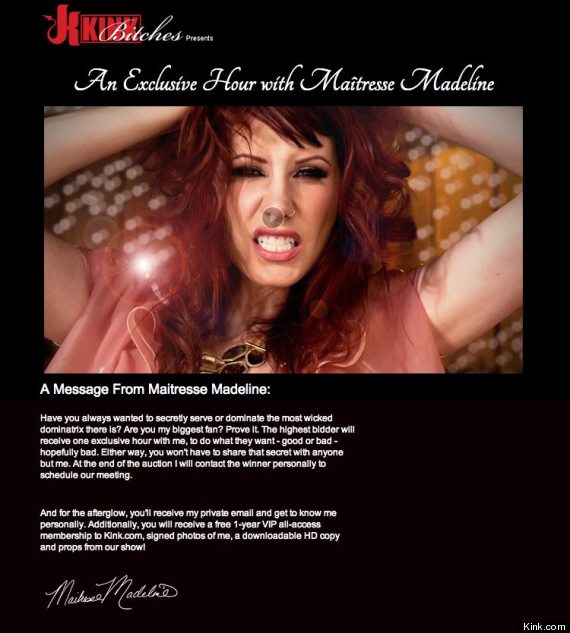 Daily Dot points out that $40,000 an hour puts the Maitresse in the same pay league as Lady Gaga and Oprah Winfrey.
In an interview with Kinky.com, she said that her customers were simply "paying for something they don't get in their normal life".
"Maybe their partner won't give them what they desire and they look to cams to fulfill that missing part of their sexuality," she said.
"People want to remain anonymous. … Whatever your reason is, it's a custom-made experience just for you in real time with no strings attached, whenever you want."
She added:
"Clients that are able to spend tens of thousands of dollars on a cam show are generally men who are independently wealthy. This doesn't mean they're billionaires but they're people who have acquired enough financial stability not to depend on anyone for help and their money is working for them. They are no different than any other client in the sense that, once I get to know their particular fetish, they just want to be able to explore it safely and with a skilled person who accepts and understands. In other words, I enjoy the business aspect of what I do just as much as the community and performance aspects."
The webcam industry is said to be worth between $1.5 and $2.5 billion per year.