While all eyeballs have been on the 'Celebrity Big Brother' love triangle created by Lee Ryan, Casey Batchelor and Jasmine Waltz, another romance may have been quietly bubbling elsewhere in the CBB house.
'Made in Chelsea' star Ollie Locke has made lots more fans this week with his big smile, good manners and ease with everyone in the house - from Luisa to Lionel - but it turns out he has one particular favourite, and that's TOWIE star Sam Faiers.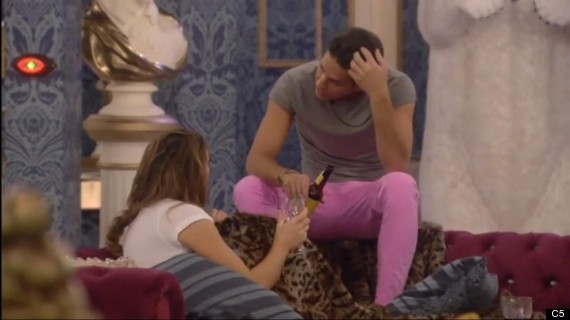 Ollie confides in Luisa his feelings for Sam
In a chat late last night, Ollie confessed his feelings to Luisa,
"I think shes really amazing, I just adore her. She's exactly my type of girl. She's normal and it's so hard to find someone normal. I sit here and wouldn't know what to do about it."
Ollie added, "I don't want to get rejected. I don't know what to think. I've just got a crush."
Luisa replied: "She spends a lot of time with you, I think she might like you." (But this is Luisa who told Lee to sleep in the same bed as Jasmine, with Casey next to them, so she's perhaps not the best person to proffer advice.)
Ollie concluded: "I need to grow some balls… I worry so much about everything, I worry about my friends and relationships… it would change so much, it would change the house and dynamic and I don't want to f**k it."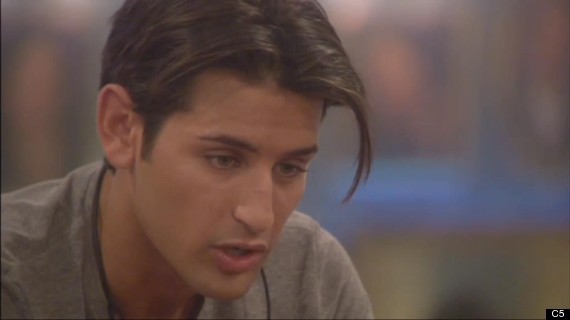 Ollie has told other housemates about his trouble getting together with women, since he came out as bisexual
Ollie entered the house handcuffed to Lionel Blair, and the pair have continued their friendship inside the house. Ollie has also been seen sharing a lot of girl-time in the house with Sam, Luisa and Jasmine, and sharing chat about how everyone assumes he's gay, and when he talks to girls in nightclubs, they end up walking off.
Do you think Sam and Ollie make a good couple? Let us know...