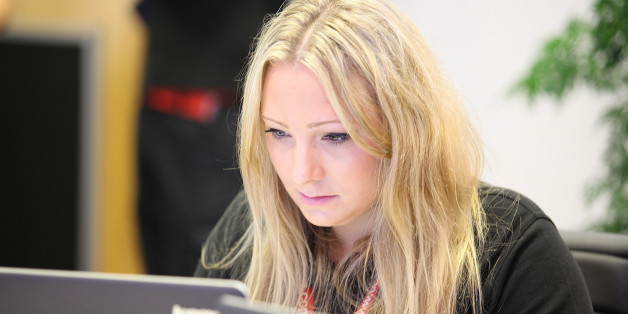 UCAS
Claire Samways, UCAS advisor, shares her last minute tips before the 15 January deadline.
SEE ALSO:
Know your login details for Apply
Make sure you know your login details, as you'll need to log in to Apply (on the UCAS website) to send your application. Use the login reminder service on the Apply page if you're not sure.
Send it earlier if you can
The deadline is 18:00 UK time on 15 January but try to send it sooner in case you experience any problems, for example internet connection issues, payment problems.
Set yourself a personal deadline and make sure everything is completed because if you start rushing you may miss things. Give yourselves regular breaks and return to look at your application with a fresh mind.
When its complete go to our website or call our expert advisers and we'll do a tick-list to make sure everything is there. If there is something you haven't mentioned you can then go back, re-read it, work out which key points are necessary and edit from there.
Be prepared for any payment issues
You must pay for your application before it can be sent to UCAS. If you enter invalid payment details five times, you will be locked out from making any more payment attempts - if this happens, you'll need to call us so send your application early just in case.
If you're applying through a school or college, they'll need time to review your application and write you a good reference
Your tutor needs time to complete the reference section and check and approve your application before they send it to UCAS. If they spot any errors, they'll send your application back to you to amend. If this happens, you need to change it and send it back to them, so that they can send it to us. Simply sending it to your school or college before the deadline won't count as sending it on time; it has to be received at UCAS.
You need a reference before you can send your application to us
However you request a reference (whether you're applying independently or through a school or college), you still need to have a reference attached to your application before it can be sent to UCAS.
If you're applying independently, allow enough time for your referee to read the instructions, write and attach the reference, and confirm that it has been completed. A red tick will appear next to the 'reference' link in Apply once it's complete. This means you can complete the rest of the application and send it to us.
If you're applying through a school or college, send your application to them early to allow them time to write the reference and carry out the other checks before the deadline.
If you've agreed with the universities that a reference is not required - check the information on the reference page to see what to do.
If you need our help, contact us in good time
Anyone needing extra help can call the UCAS Contact Centre on 0871 468 0 468, opening hours are being extended ahead of the deadline. Dedicated advisers are on Twitter (@ucas_online) and Facebook (www.facebook.com/ucasonline) ready to answer any questions about the application process.