It's 20 years ago today that 'Brookside's Beth Jordache took Margaret Clemence in her arms and sealed their romance with the first pre-watershed lesbian kiss on British television.
Beth was one of the Channel 4 soap's most popular characters, contributing to the show's enormous ratings at the time, so this was no small thing when she and the family nanny, played by actress Nicola Stephenson, got together on screen.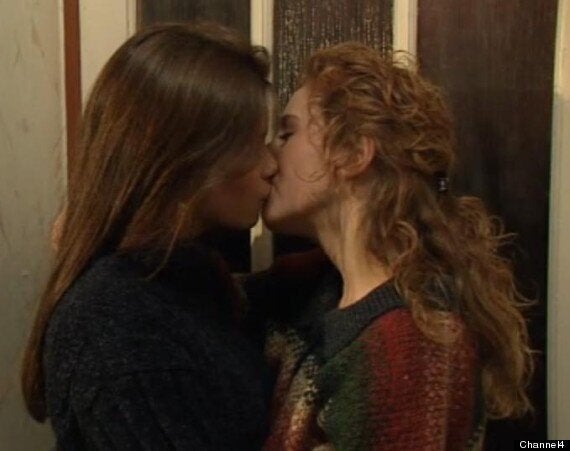 Anna Friel and Nicola Stephenson kissed up a storm on 'Brookside' in 1994
20 years later, is it really possible that in 2014, the BBC are still receiving complaints about gay kisses on TV? Sadly the answer is yes.
Two men sharing a kiss on screen is by no means a new thing - it happened for the first time on British TV nearly 25 years ago, but following the complaints, Daran Little - a writer on the BBC One soap - has claimed there has been "no progress" in attitudes.
Despite this, soaps have been prolific in tackling what was once a taboo subject, and without them doing so, it's hard to believe what the TV landscape would look like now.
So, as 'EastEnders' teen Johnny faces coming out to his family, we chart the defining soap moments that have helped to shape the way same-sex relationships are portrayed on TV today.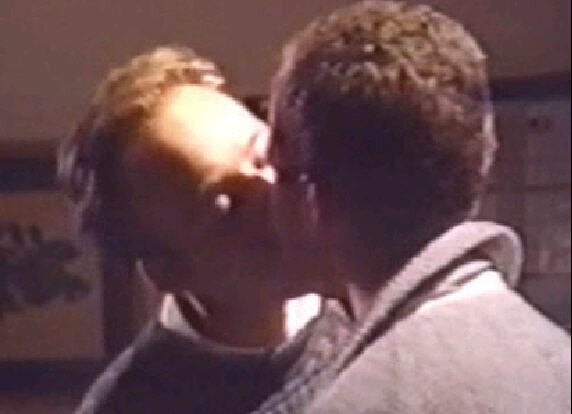 Defining Gay Moments In Soap History
Related