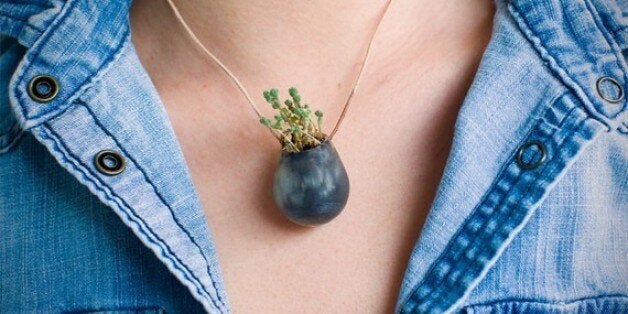 What happens when hipsters get hold of 3D printers?
Obviously they start wearing jewellery with live plants growing inside.
A new seller on the homemade goods website Etsy has launched a line of 3D printed wearable plant pots.
Wearableplanter offers a variety of 3D-printed horticulture accessories, including rings, necklaces and vases designed to be worn on your bicycle.
The plant pots are designed to work with small flowers, cress and sprouts, and are said to be watertight and almost see through.
On their Etsy page the seller explains how the products are made:
"All of our work is 3D printed and finished by hand. This means that we start our process by creating everything digitally using the same type of software used by engineers and architects. We then take these files, and send them to a 3D printer where our designs are created layer by layer in durable plastics."
Here's a selection of their goods, which range from about £15-35.
Popular in the Community